All-female honor flight arrives in DC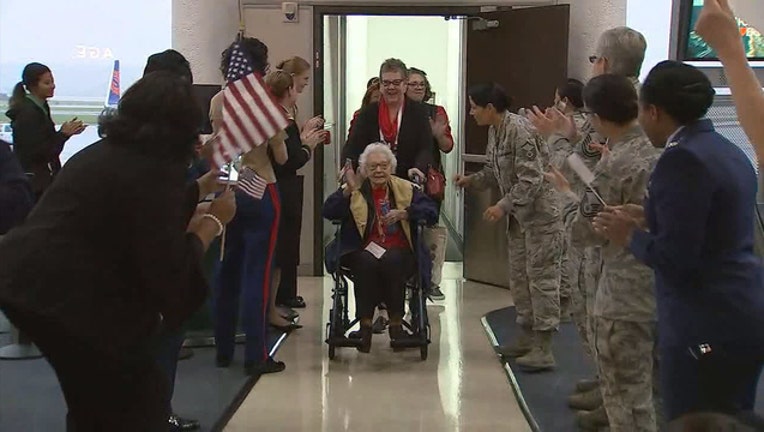 article
WASHINGTON - An all-female honor flight arrived in the nation's capital Monday morning to thunderous cheers.
The Nebraska Female Veterans Flight includes women who served in WWII, Korea, Vietnam, the Persian Gulf War, Iraq and Afghanistan.
The honor flight took off from Omaha, Nebraska at about 4 a.m. and arrived at Ronald Reagan Washington National Airport just after 7:30 a.m. Upon their arrival, the women were greeted by a crowd cheering them on as they made their way through the airport.
The group is planning to visit several sites, including the National 9/11 Pentagon Memorial, Vietnam Veterans Memorial, Lincoln Memorial, Korea War Veterans Memorial, Women in Military Service for America Memorial, National World War II Memorial, Marine Corps War (Iwo Jima) Memorial, United States Air Force Memorial, and will witness the changing of the Guard Ceremony at the Tomb of the Unknowns at Arlington National Cemetery.
In the video player above, FOX 5's Bob Barnard reports as the all-women honor flight arrives.