Alligator found in Atlantic City hotel pool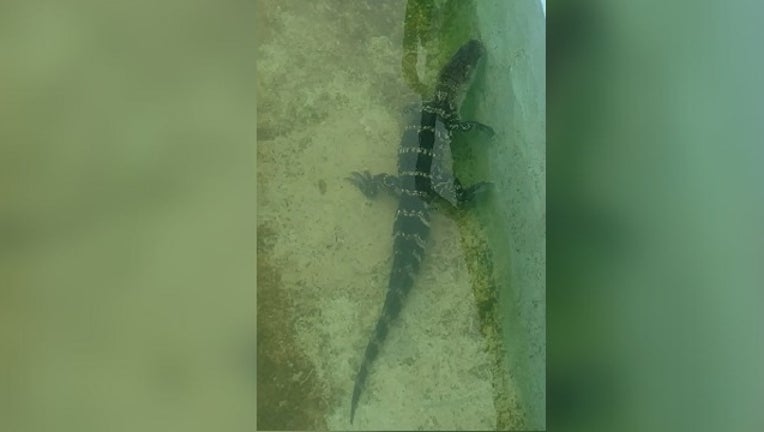 article
ATLANTIC CITY, NJ (WTXF) - Atlantic City Police officers were a bit surprised when they found what they are calling their 'new pet' in a hotel pool Tuesday morning.
Officers located a 3-foot alligator in the pool at the Bayview Inn Suites on the 1600 block of Albany Avenue around 9:30 a.m. Tuesday.
They say the alligator did not injure any officers or guests, and it was safely captured. The gator was taken to Cape May County Zoo by animal control officers.
The Department shared a photo of the gator in the pool Tuesday morning with the caption, "We get requests and try to fulfill them.  A picture of our new pet alligator.  He/she will be safely removed."
Authorities have not yet said whether or not they are investigating how the alligator wound up in the pool.