Apollo Beach house fire injures two people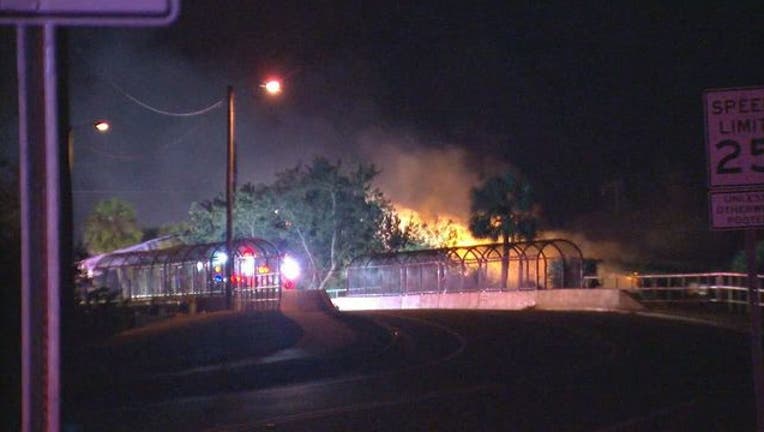 APOLLO BEACH (FOX 13) - Two people were injured during a house fire in Apollo Beach, officials say. 
Hillsborough County firefighters responded to the home in the 600 block of Flamingo Drive to find the home engulfed in flames. Fire officials say two elderly patients were transported with minor smoke inhalation. It remains an active fire as of 5 a.m. Thursday. 
There are no other injuries, according to the Hillsborough County Fire Rescue, and the cause remains under investigation. 
This is a developing story. Stay with FOX 13 for the latest.