Attention, aspiring mermaids: Weeki Wachee auditions delayed to April 26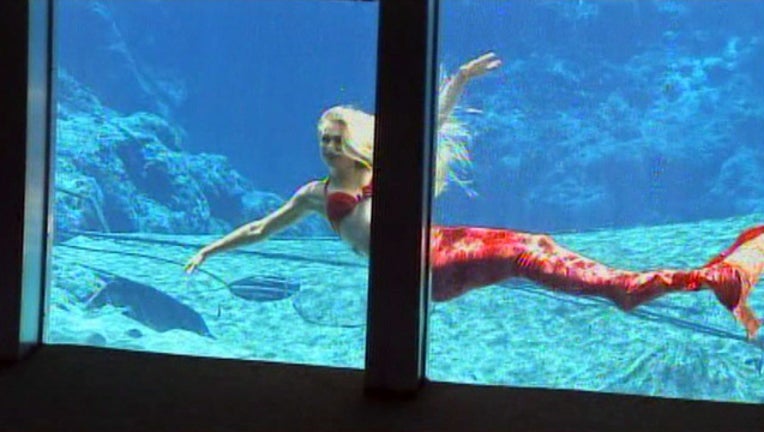 WEEKI WACHEE, Fla. (FOX 13) - If you're still thinking about whether you want to become a mermaid, you have a little bit more time to ponder. 
Weeki Wachee Springs State Park originally announced audition dates for Friday, April 19, but it has been pushed back another week due to Friday's severe weather forecast. The new audition date will be Friday, April 26 at 2 p.m.
Park officials said it will be unsafe to hold he auditions, which would give an opportunity to join the park's world-famous mermaid squad, and will send an email those who have signed up for the audition..
The first part of the audition is an endurance swim test. Those who successfully pass the test will then be able to participate in the underwater audition.
Aspiring mermaids must be a least 18 years of age and submit a resume, state employment application and head shot in advance to wwmermaids1947@gmail.com. Walk-ups will not be accepted.
The area is seeing renovations, however, the mermaid show, river boat ride and wildlife show are expected to reopen June 15. 
The state employment application can be found by clicking here. For more information, visit the Weeki Wachee Springs State Park's Facebook page.