Beer garden patrons enjoy pints in waist deep water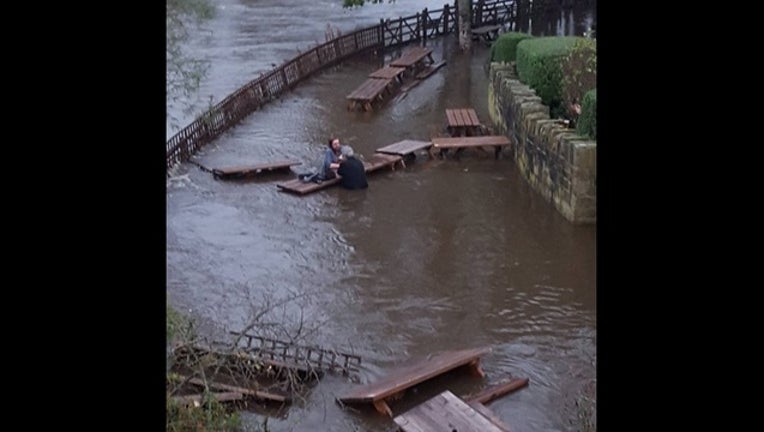 article
LEEDS, ENGLAND (WTXF) - Photos and videos of patrons in England stopping at nothing to get their Sunday pint of ale are going viral.
In England, going to your local pub for a roast dinner and a pint of ale has been a long held tradition.
The Kirkstall Bridge Inn in Leeds has an outdoor beer garden with a river view, but unfortunately on Sunday, the river encroached on the beer garden due to heavy rains.
The rains brought flooding to much of northern England.
However, two patrons weren't put off by all the water.
They sat at their favorite bench in water up to their waists and enjoyed a pint.
Now, the videos and photos of their outing are going viral. One image on Twitter has over 15,000 retweets.