Blind dog stolen from FL family found in NC will be returned to owner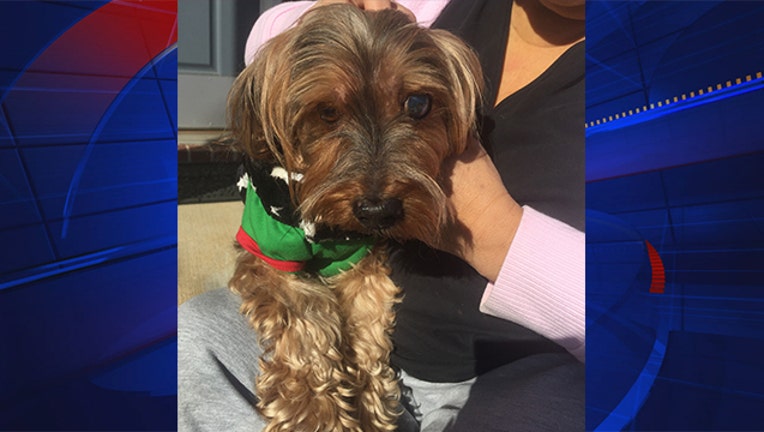 article
HUNTERSVILLE, NC (FOX 46 WJZY) - A blind dog who was taken from his owner in Florida about six months ago will finally be headed home thanks to a Good Samaritan. 
Maria Kosches lives in Huntersville, NC. She told FOX 46 that a neighbor found a blind dog running around the streets of Charlotte, and didn't know how to find the owner.
Maria says she decided to take over, calling all of the local animal shelters to see what could be done for the lost pup.
"They scanned the dog and found he had a chip. The problem was chip was outdated," said Maria. But that didn't stop her. 
"I went further and found out it was registered in Florida in 2010. I decided to give the Fort Myers animal center a call and got lucky," she said.
The Gulf Coast Humane Society was able to give Maria all of the owner's information, and she immediately called them. Maria asked if they were missing a dog, and they said yes. 
"I asked them to describe the dog and to give me the dog's name. Well, the owner gave me all the right answers and I told him: 'I have Jack.'" 
The owner told Maria that Jack had been missing since he was stolen in June. The owner is now coming all the way to North Carolina to pick up his furry friend! 
"The owner was in tears as you can imagine and so was I," Maria said. "As an animal lover, I am over the moon that the doggie will go back to family where he belongs."