Boat race officials: Clearwater Beach is clean; red tide will not ruin race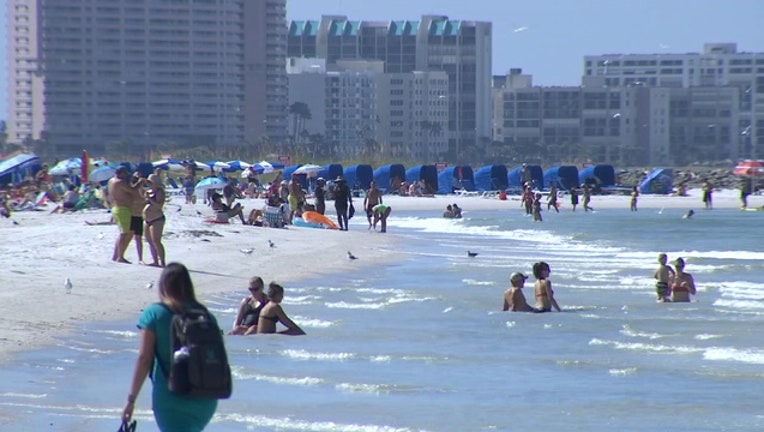 article
CLEARWATER BEACH (FOX 13) - Officials for the Clearwater Superboat Nationals held a press conference Thursday, wanting to be crystal clear:
"Clearwater Beach is clean it's clear it's open for business," said co-founder Brian Aungst Sr.
And they say, that's despite the currently, off-shore red-tide bloom.  The fish kills up and down the coast have drawn nationwide attention.
"Every morning at 5:30 in the morning they're here cleaning the beach up there was fish on the beach but they were cleaning them up you can walk the beach now you won't see any fish you won't see any smell," said co-founder Frank Chivas.
The 10th annual off-shore boat races hit the water Sunday afternoon but events kick off Friday and run through weekend.  Officials say the economic benefit is about $20 million.
"We expect the largest spectator boat fleet we have anywhere from 3-5000 out there every year with over 50,000 people," said Chivas
But not everyone was so upbeat at earlier press conference in the same spot, the focus was on pointing blame for the red tide.
"Ultimately rick Scott is responsible for this," said Keith Mason, with For Our Future Florida.
Lindsay Sager runs a surf shop on Indian Rocks Beach.
"It is definitely hurting, it's hurting all of the local businesses and somebody's responsible," Sager said.