Bradenton man had bad reaction to LSD, fatally stabs victim, deputies say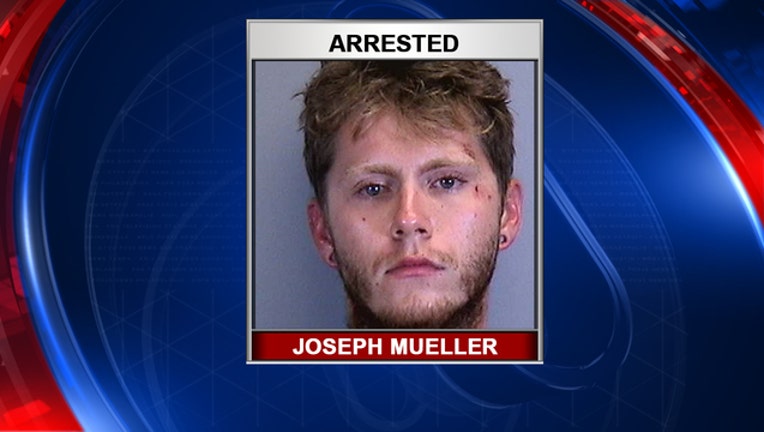 article
BRADENTON (FOX 13) - A victim was fatally stabbed after the suspect had a bad reaction to LSD, deputies said.
Before midnight Sunday, 22-year-old Joseph Mueller, 22-year-old Araina Sadler, and 20-year-old Richard Kelly were using the drug, LSD, according to Manatee County deputies. 
Investigators said it appears Mueller began hallucinating and grabbed a large carving knife from the kitchen. They said he entered the victim's room and stabbed him once in the stomach. 
Mueller, along with Sadler and Kelly, ran from the home. Deputies said they found Mueller and Sadler at 19th Street and 49th Avenue West in Bradenton. They said Sadler was being uncooperative and was charged with obstruction. Kelly was found in a fenced-in backyard in the 1800 block of 52nd Avenue West.
While in the backseat of the patrol car, deputies said Mueller's hallucinations continued and he kicked the back door causing damage. When he was removed from the cruiser, he hit the side of the car leaving a dent. 
The stabbing victim was transported to Blake Medical Center for surgery, but died. His identity has not been released.
Mueller was arrested and charged with murder.