Calif. officer helps elderly man renew ID card at DMV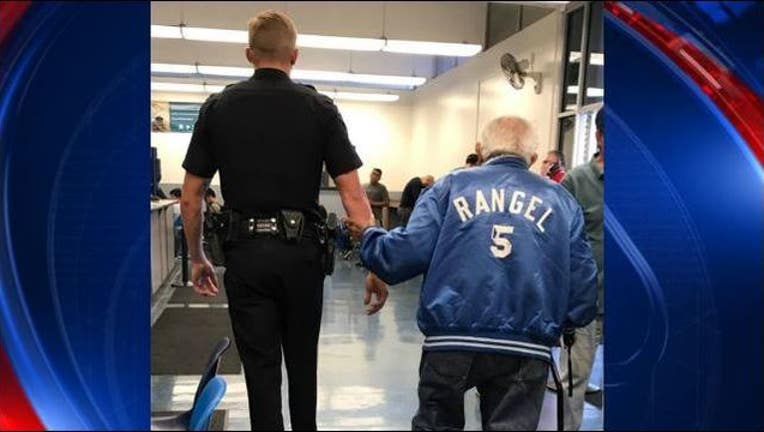 article
MONTEBELLO, Calif. - A California police officer went above and beyond the call of duty to help out an elderly man. 
App users: View full article here
On Friday, officers with the Montebello Police Department responded to a Bank of America after reports of a customer causing a disturbance. Upon arrival, police found a 92-year-old man who was frustrated because he couldn't withdraw money from his account due to his California identification card being expired. 
"Per the bank's policy, because his identification card was expired, they were unable to fulfill his request," the police department said on Facebook. "The gentleman was upset and the police were called."
Officer Robert Josett was one of the officers who responded to the scene. He decided to take the elderly man to the DMV to renew his identification card. 
"With the assistance of the DMV, his identification card was renewed and he was taken back to the bank at which time he was able to withdraw money from his account."
Police said the 92-year-old, identified as Jesus Rangel, thanked Officer Josett, then went on his way.
Montebello Police shared a photo on Facebook of the officer assisting Rangel at the DMV. The post has more than 210,000 likes and 31,600 shares.