California city OKs jail time for defying plastic straw ban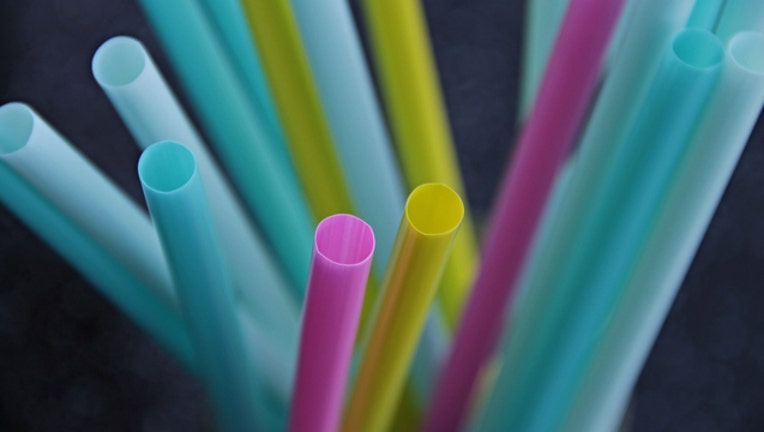 article
NEW YORK (FOX5NY) - A California coastal city has become the latest municipality to ban plastic straws, enacting what is potentially the strictest plastic prohibition in the country.
Santa Barbara earlier this month passed the ordinance authorizing hefty fines and even a possible jail sentence for violators who dole out plastic straws at restaurants, bars and other food establishments.
According to the ordinance, violators on their first offense will be given a written warning notice. But the second time a purveyor of plastic straws defies the ban is when the heavy hand of the law could clamp down. 
In that case, the ordinance cites penalties from the city's municipal code for a "fine not exceeding one thousand dollars ($1,000), imprisonment for a term not exceeding six (6) months."
The Santa Barbara ordinance, which goes into effect in 2019, was supported by all but one city council member and comes at a time of growing concern over the problems that plastics cause for marine life.
Despite the growing popularity of straw bans there is scant evidence that they are a major factor in plastic pollution in the ocean.
An often cited statistic is that Americans use about 500 million straws a day.  The problem is that figure comes from an informal survey conducted by Milo Cress, who was nine years old when he contacted straw manufactures and came up with his own estimates.
A group called The Ocean Cleanup has been tracking a massive garbage patch in the Pacific Ocean.  It estimates the biggest source of plastic waste in the ocean is from fishing nets with them making up almost 50% of the total mass.
And another report claims that if every one of the 8.3 billion plastic straws that claim to be scattered along global coasts suddenly went into the ocean, it would only account for about 0.03 percent of the plastic estimated to enter the oceans each year.
RELATED:  San Francisco moves to ban plastic straws
RELATED:  Starbucks, citing environment, is ditching plastic straws
Fox News contributed to this report