Canned cat food recall includes 3 popular brands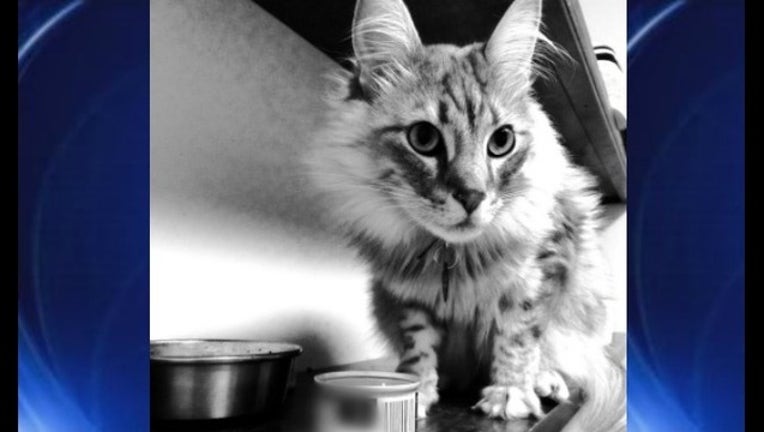 article
Some popular canned cat food brands are under a new voluntary recall announced Tuesday.
The FDA says the recall affects some 9Lives, EverPet and Special Kitty canned cat foods due to possible low levels of thiamine.
According to a release from the company, the low thiamine level in the food can have a significant health impact on cats over time as thiamine deficiency can cause vomiting, salivation, decreased appetite up to neurological problems in advanced cases.
The company says that no other brands were affected by the recall.
The affected products were distributed to a limited number of retail customers from Dec. 20, 2016 through Jan. 3, 2017.
No illnesses related to this recall have been reported so far.
Consumers who have cans of cat food under the recall should stop feeding it to their pets and call 1-800-828-9980 Monday through Friday 9 a.m. to 6 p.m. or contact consumer.relations@jmsmucker.com.
9Lives Meaty Pate Chicken and Tuna, 7910052238, 6354803, 12, 13 oz, 7910052228
9Lives Meaty Pate Seafood Platter, 7910000402, 6356803, 24, 5.5 oz, 7910000402
9Lives Meaty Pate Seafood Platter, 7910000367, 6355803, 6 4pk 5.5 oz each, 7910003670
9Lives Meaty Pate Super Supper, 7910000327, 6358803, 24, 5.5 oz, 7910000327
9Lives Meaty Pate Super Supper 7910000286, 6358803, 6, 4pk, 5.5 oz each, 7910002860
9Lives Meaty Pate Super Supper, 7910052239, 6355803, 12, 13 oz, 7910052229
9Lives Meaty Pate Super Supper, 7910052239, 6364803, 12, 13 oz, 7910052229
9Lives Meaty Pate with Chicken and Seafood, 7910000364 (793641) 6356803, 6, 4pk, 5.5 oz each, 7910003640
9Lives Meaty Pate with Chicken and Tuna, 7910000324, 6356803, 24, 5.5 oz, 7910000324
9Lives Meaty Pate with Chicken Dinner, 7910000410, 6356803, 24, 5.5 oz, 7910000410
9Lives Meaty Pate with Liver and Chicken, 7910000312 (793121), 6355803, 6, 4pk, 5.5 oz, each, 7910000312
9Lives Meaty Pate with Ocean Whitefish, 7910000420, 6358803, 24, 5.5 oz, 7910000420
9Lives Seafood Poultry Variety Pack, 7910053377, 6307803, 24, 5.5 oz, 7910053377
9Lives Meaty Pate with Chicken & Tuna, 7910000366, 6357803, 6, 4pk, 5.5 oz each, 7910003660
EverPet Mixed Grill Dinner, 7910053114, 6356803, 12, 13 oz, 7910053114
Special Kitty Beef and Liver Dinner, 8113112120, 6355803, 12, 13 oz, 8113112120
Special Kitty Classic Tuna Dinner, 8113112157, 6358803, 12, 13 oz, 8113112157
Special Kitty Mixed Grill Dinner with printed wrap, 8113109609, 6355803, 1, 12 pk, 13 oz each, 8113109609
Special Kitty Mixed Grill Dinner without printed wrap, 8113112119, 6356803, 12, 13 oz , 8113112119
Special Kitty Super Supper, 8113179041, 6355803, 12, 13 oz, 7910079041