Car's brakes failed during crash into Spring Hill restaurant, troopers say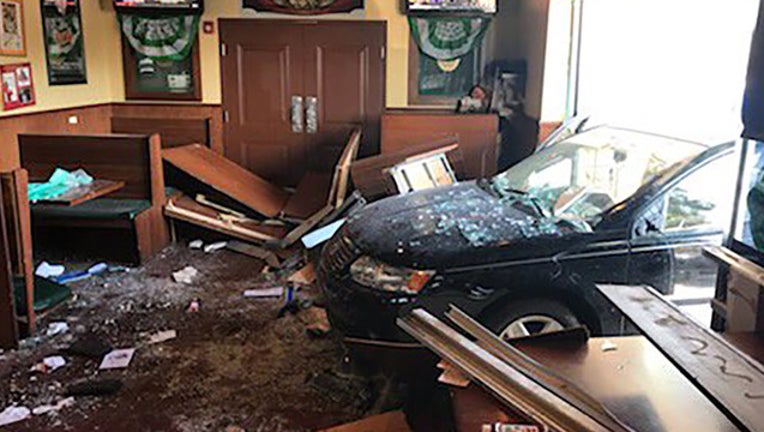 SPRING HILL, Fla. (FOX 13) - Troopers now say a driver's brakes malfunctioned in the moments before she crashed into a Spring Hill restaurant earlier this week, injuring several people. They've also issued her a citation.
It was just before 2 p.m. Tuesday when Barbara Markowski's Saturn veered out of control along Spring Hill Drive, swiped two other vehicles, then slammed into the Beef 'O' Brady's right where two women were dining.
Six people, including Markowski, were hurt.  The most seriously injured was Nancy Nelson, who was sitting in a booth where the car came through, pinning her underneath. The 68-year-old remains in the ICU with broken ribs and staples in her head.  
Her lunch partner, Kristine Boggs, told FOX 13 yesterday that she feels "blessed" to have escaped more serious injury. 
"I'm hoping for the best for everybody else, too," said Boggs.
Friday, the Florida Highway Patrol released an update on their investigation into the crash.
"FHP Troopers have completed their inspection of [the Saturn] and determined the vehicle's brakes were malfunctioning," the report states.
Markowski, 65, was cited for having unsafe/improper equipment.