Cheney on Clinton's private email: 'She's in big trouble'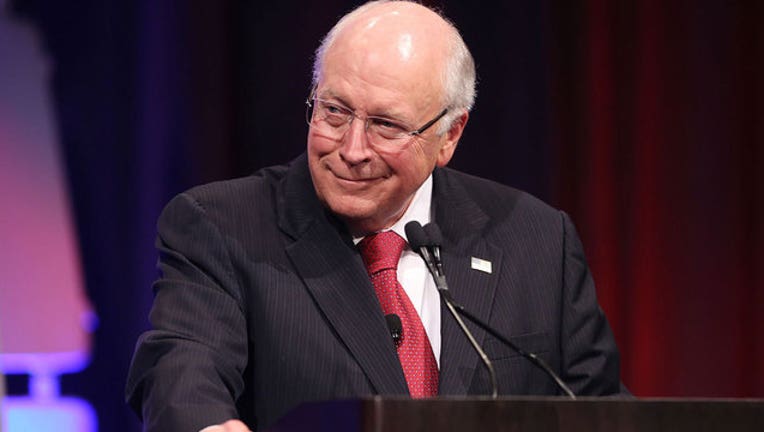 article
LAKE BUENA VISTA, Fla. (AP) - Former Vice President Dick Cheney said Thursday that he believes Hillary Rodham Clinton set up a private email server when she was secretary of state to avoid having her messages sent to the National Archives.
Cheney was asked about Clinton's emails during a Republican Party of Florida fundraising dinner.
"I think she's in big trouble," Cheney, who served under President George W. Bush, immediately responded to loud applause.
Cheney, who also served as defense secretary under President George H.W. Bush, said protecting classified information is ingrained in members of the National Security Council.
"Before you could go into the situation room to participate in a meeting where classified material was being discussed, you had to take all electronic gear off and put it in a basket right outside the door," Cheney said.
Cheney said he found it hard to believe that Clinton didn't know she shouldn't have been using a private email server.
"I have trouble understanding why they would even think they could do what they did," Cheney said. "All my papers went to the national archive as I left office. I think they were trying to avoid that."
The dinner was held the night before the state GOP kicks off a two-day event in which 14 presidential candidates will address Republican Party activists. U.S. Sen. Marco Rubio also took a poke at Clinton while talking about China and Internet spying in his address to the dinner guests.
"They know more about Hillary's emails than the FBI," Rubio said to laughs.
He also joked that five years ago he couldn't even get a table at the annual state GOP dinner because he was running for Senate against then-Republican Gov. Charlie Crist. Crist later dropped out of the primary and ran as an independent, losing to Rubio. Crist unsuccessfully ran for governor as a Democrat last year and is now seeking a U.S. House seat. Rubio noted the party switches.
"Apparently he's now running for Congress as a vegetarian," Rubio said. "Yeah, he's running out of parties."
Rubio is scheduled to speak again Friday.