Citrus County deputies warn of 10 popular apps that can be used to lure minors
INVERNESS, Fla. - Citrus County Sheriff's Office deputies have a warning for parents about several popular apps among teens. They say the apps are popular with child predators too to lure minors.
The warning comes after deputies arrested 11 men in an undercover operation last week called Lucky Strike. Deputies worked with other agencies and posed as children. They said they found several men using apps to lure kids to have sex with them.
RELATED: Multiple arrested for trying to have sex with minors in Citrus County operation, deputies say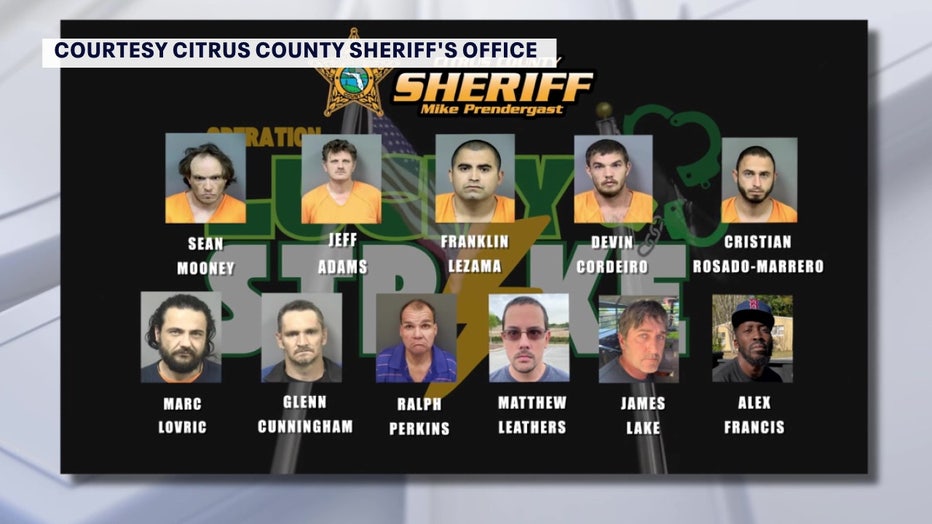 The High-Tech Crimes Unit compiled a list of 10 apps that detectives said are some of the most popular apps kids are using like SnapChat, TikTok, Instagram and WhatsApp.
"People are pretending to be someone that they aren't or that kids are getting on there and, you know, talking to anyone and everyone that they're able to," said Sergeant Tiffany Barry of CCSO's High-Tech Crimes Unit. "And there's not much restrictions on the apps that they're on."
Barry and Detective Patrick Martin said parents should keep a close eye on who their kids are talking to, and remind them to only talk to people who they truly know. They also said it's a good idea for parents to remind their kids to never give out personal information like phone numbers, addresses or pictures.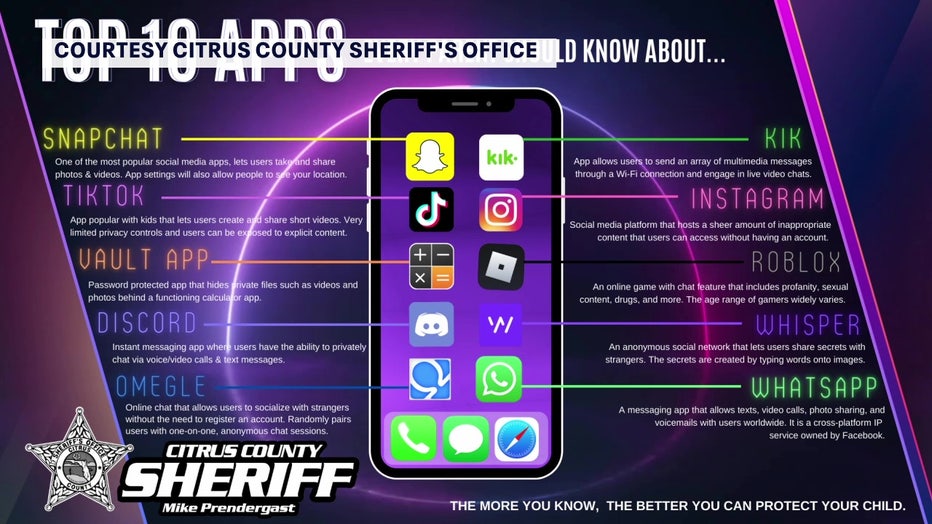 READ: TikTok under federal investigation for spying on Americans: reports
"One thing that would be big for parents is to set up parental controls on the devices and that is right in the phone itself," Barry said. "So, it's important to set up those controls based off of the ages of the child that they have maturity level, all of that."
Detectives said SnapChat's settings can let people see your location. They said TikTok doesn't have many privacy controls, making it easy for kids to find explicit content. Instagram has a large amount of inappropriate content that people can access without an account, detectives said.
"I try to talk to Tyler and explain to him that I am not trying to control or run his life," a local mother Amy Town said, talking about her 17-year-old son. "However, there are people out there that you just cannot trust."
"It's these people [child predators] that hone in on these teenagers. These teenagers think that they are … nothing can bother them. Nothing can get to them. They've got the world in the palm of their hand, and they think they know everything," she said.
MORE: Study: Children who habitually check social media may experience major brain changes
Town said she talks to her son regularly about the dangers online, and will continue to.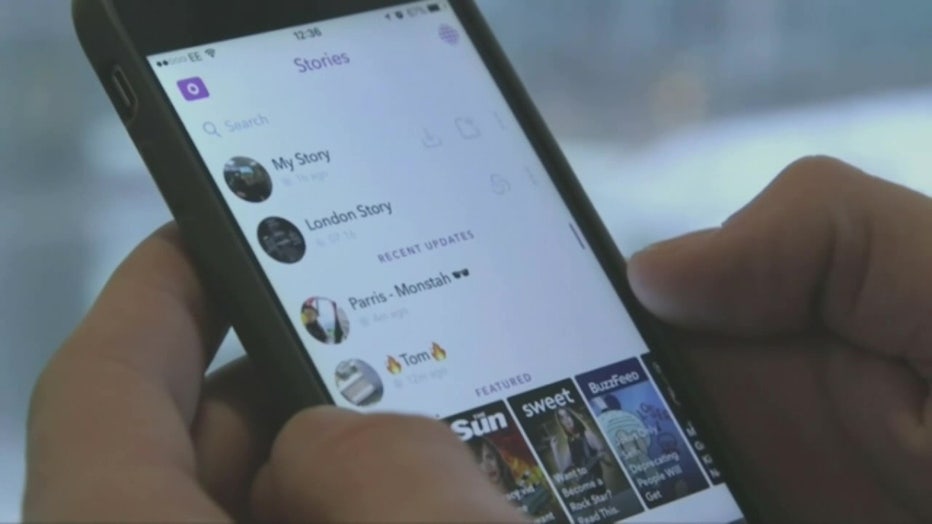 "I try not to be a helicopter parent. Sometimes it's difficult, especially this day in age," Town said.
The other apps on the Citrus County Sheriff's Office's list are Omegle, Kik, Roblox, Discord, Whisper and Vault App.
If you have questions about Internet crimes or you need to report an Internet crime, Citrus County deputies urge you to call them at 352-249-2790.