Clearwater police search for robbery suspect with 'RIP' tattoo above eye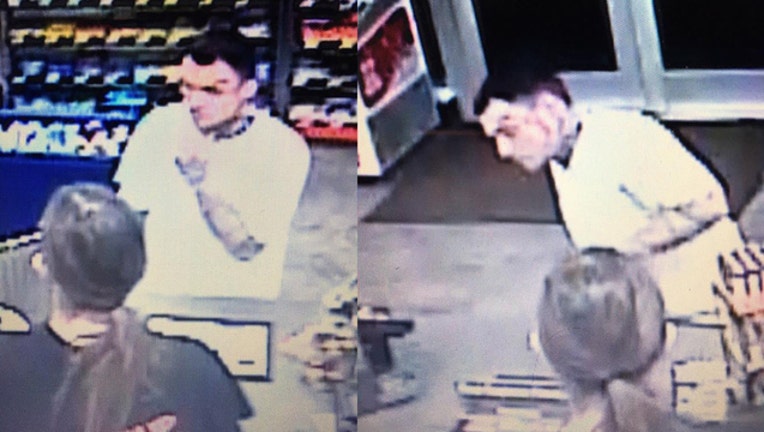 CLEARWATER (FOX 13) - Clearwater police are searching for a robbery suspect with a very specific face tattoo.
Shortly after 2 a.m. Thursday, officers responded to a Thorntons' convenience store, located at 1698 Gulf to Bay Boulevard. Police said the suspect implied he had a weapon and fled with an undisclosed amount of cash.
Police described the suspect as a white male in his 20s. They also said he had a significant amount of tattoos, including on his neck and face. The words, "RIP" were seen over his left eye.
"That should make him easily identifiable by the public," police said in a statement.
He left the scene in a white vehicle, possibly a Chevrolet Malibu or Impala. Largo police said they had a similar robbery nearly three hours earlier on 150th Avenue with the same suspect description.
Anyone with information is asked to call the Clearwater Police Department at (727) 562-4242.