Coffee-glazed doughnuts, doughnut coffee, and freebies at Krispy Kreme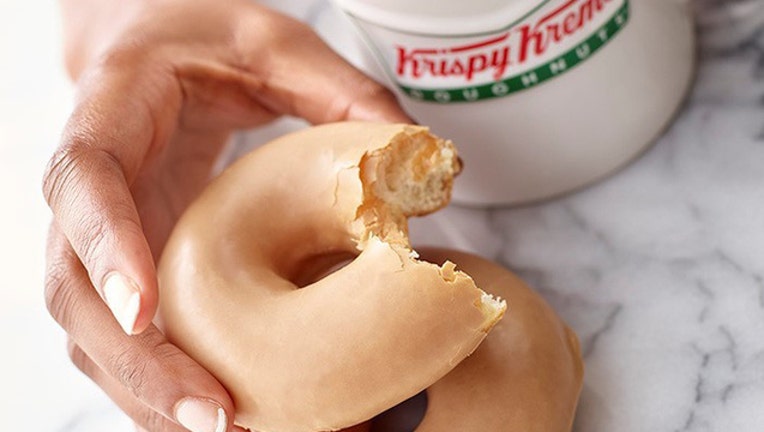 article
TAMPA, Fla. (FOX 13) - National Coffee Day is on its way and so are new coffee-glazed doughnuts at Krispy Kreme. 
Starting Sept. 24, the original glazed doughnuts will be transformed into coffee-glazed doughnuts for one week.
The shop will also be offering a new original glazed doughnut-flavored coffee. 
In addition to the new flavors, coffee-lovers will also be offered the sweet deal of one free coffee on National Coffee Day, which is Sept. 29, at participating locations, with no purchase necessary, along with a free doughnut with their coffee on that day. 
"Our coffee is going doughnuts, and our doughnuts are going coffee!" said Alison Holder, Vice President of U.S. Marketing for Krispy Kreme Doughtnuts. 
Customers can go to www.krispykreme.com/coffeeglaze for more information.