Committee meets to resolve Pasco school district rezoning dispute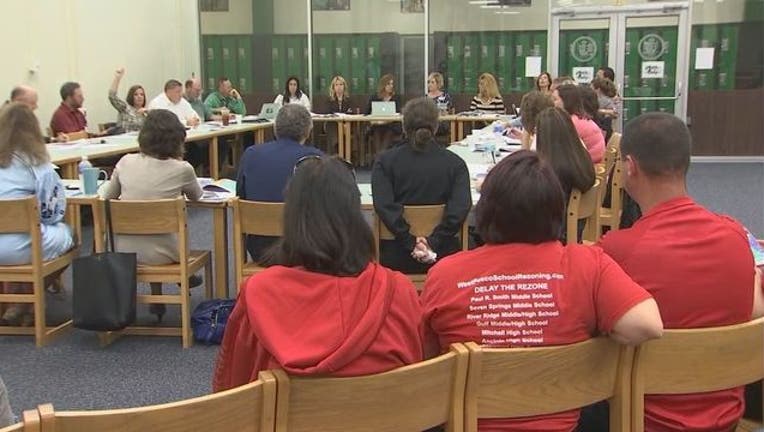 article
NEW PORT RICHEY (FOX 13) - A boundary committee is meeting Thursday morning at Gulf High School in New Port Richey to discuss Pasco County's school district rezoning dispute.
The rezoning dispute has some parents upset as it has the potential of moving their children to different schools. The boundary committee, made up of principles and parents from each school, will discuss community feedback and future plans.
The school district says it needs to re-draw the boundaries because some schools are overcrowded and it's having a negative effect on both student safety and learning conditions.
Superintendent Kurt Browning says that new home construction is on the rise, and student enrollment is exceeding classroom capacity.
Browning stated, "There's not enough funding at the moment to build new schools."
That means the current solution is to re-draw the district lines so that the schools are more evenly populated.
"In order to make sure all of our schools are balanced out, we have to look at changing the boundaries to add some people to the under capacity schools and to relieve the over capacity schools," said Pasco School Spokesperson Linda Cobbe.
The boundary committee is tasked with drawing the lines. They have five proposed maps which have to be narrowed down to one and then presented to the superintendent.
The goal is to have the school board vote on that map beginning of December then plan two public hearings in December and January.