CERT volunteers preparing for next big storm
BRADENTON, Fla. - What if another big storm hits Florida? 
As hurricane season drags on, some volunteers are preparing for that "what if" scenario. 
A FEMA nationwide program called CERT will be ready if that happens. CERT stands for Community Emergency Response Team. 
READ: USGS water sensors capture lifesaving data in real-time during hurricanes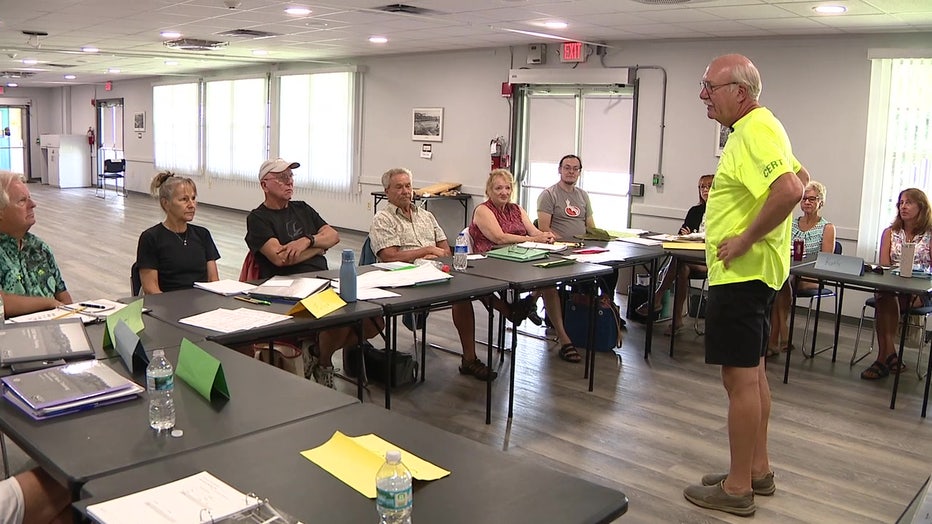 Community Emergency Response Team volunteers are trained in first aid, search and rescue.
Volunteers are trained in first aid, search and rescue. They also learn how to use two-way radios.
"We don't understand that in an emergency your cell phone that you're used to having in your hand may not work. In fact, it probably won't if it's much of an emergency," explained Sharon Denson, a CERT instructor in Bradenton. "Ham radios are the ultimate in a disaster. They will communicate when nothing else will."
While first responders may be busy with other emergencies, CERT members can help alleviate the load.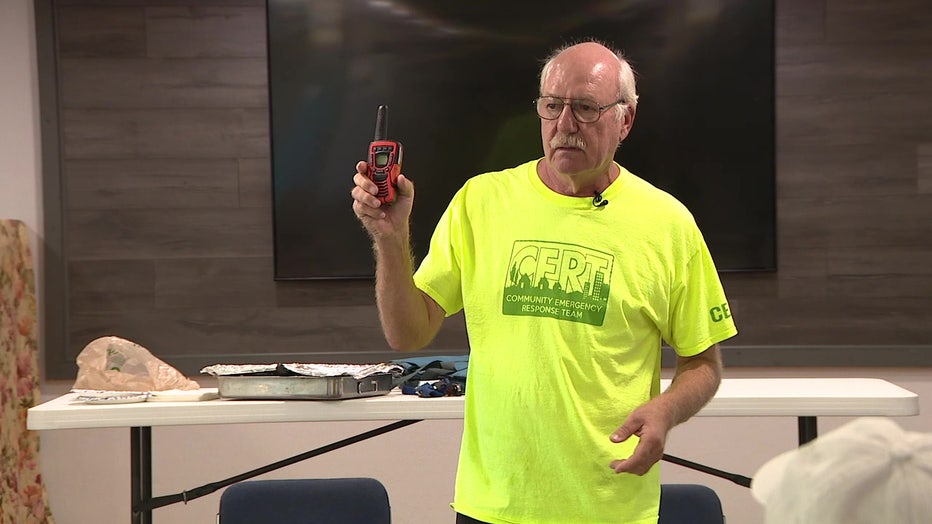 When first responders are busy, CERT members can help in times of crisis.
READ: Local officials urge residents with special needs to register for help in case of evacuations
"We're trained for the first 72 hours. We can sustain ourselves and our community and do the most good we can for the most people. We're trained in first aid. We can stop the bleeding, open airways, treat shock. Those are your killers. We're trained to do that. Then we're trained to communicate. Let somebody know we need help and get help here as soon as possible," said Denson.
For more information on FEMA's program, click here.