Citrus County community hosts night of prayer for deputy critically injured after being hit by car
LECANTO, Fla. - A Citrus County community is praying for a miracle.
People gathered in prayer at Seven Rivers Church, praying for the recovery of Citrus County Sheriff's Office Deputy Andy Lahera.
Lahera was hit by a car while he was directing traffic at Lecanto High School's graduation last week.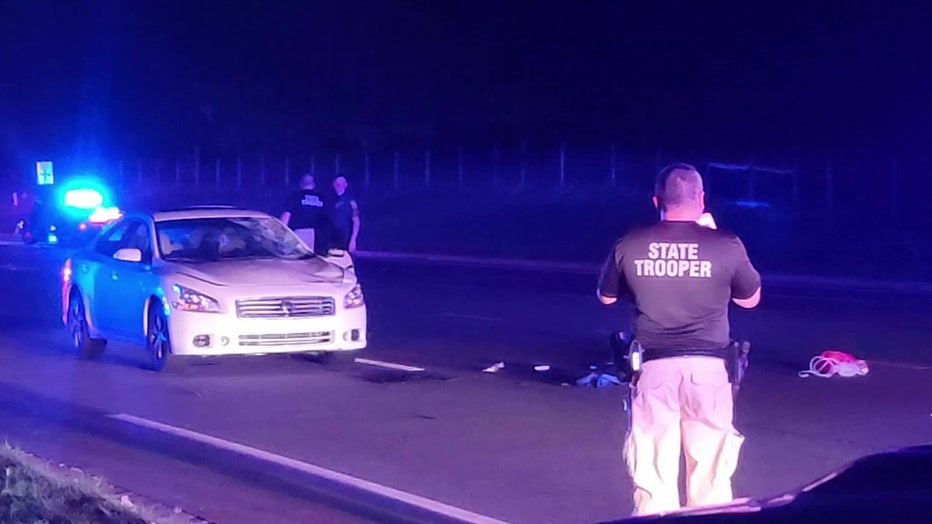 Lahera is currently recovering from his injuries.
Florida Highway Patrol said Lahera was airlifted to the hospital with serious injuries. One week later, close family friends said he is still in the hospital fighting for his life.
RELATED: Citrus County deputy critically injured after being struck by 19-year-old while directing traffic: FHP
Lahera is a husband, a father and a School Resource Deputy who is adored.
"He's the most humble man that you probably would ever meet. He's always in the background helping," Amanda Schaak, a close family friend, shared. "He's lovable, but he's also firm."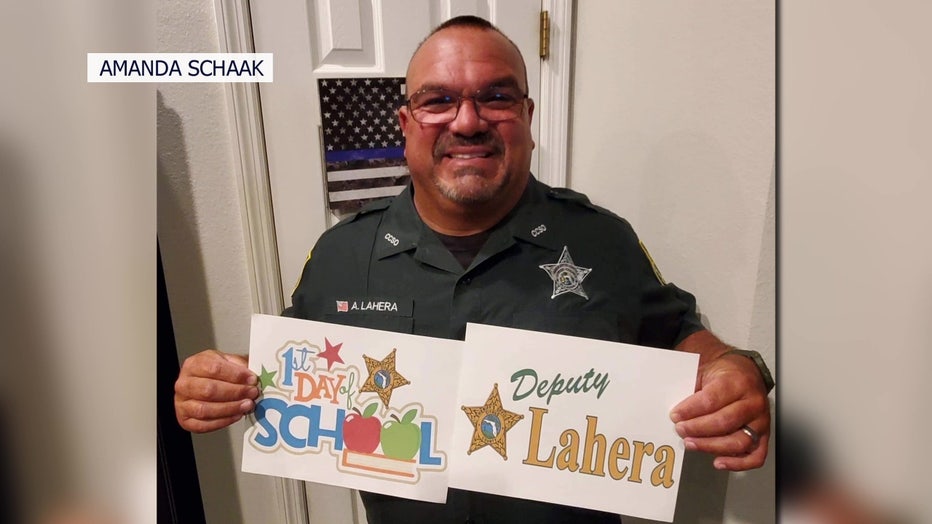 Deputy Andy Lahera was airlifted to the hospital after he was hit by a car. Courtesy: Amanda Schaak.
The Citrus County Sheriff's Office called Lahera a big teddy bear. The sheriff's office says he is currently the School Resource Deputy at Lecanto Middle School.
Schaak explained he has had a tremendous impact as a School Resource Deputy throughout the county. She said he has watched her son grow up.
"That's his buddy," Schaak shared. "He is Deputy Lahera. He's the great guy. They all love him. I don't think you can find one person in this community that can say a negative thing about him because he's just such a humble, giving, great guy."
Instead of celebrating the last day of school at Lecanto Middle School last week, Lahera was in the hospital.
"So it was heartbreaking for the kids and the staff, too," Schaak said. "You know, they're used to seeing him every day. He helps out when, you know, someone's misbehaving. He just brought smiles to everyone's faces. So that was really rough, him not being there the last week of school."
On Tuesday night, the room inside Seven Rivers Church was lit up in blue in support of Lahera. With Father's Day just a few weeks away, loved ones prayed for Lahera to wake up and recover in time to spend it with his wife and children.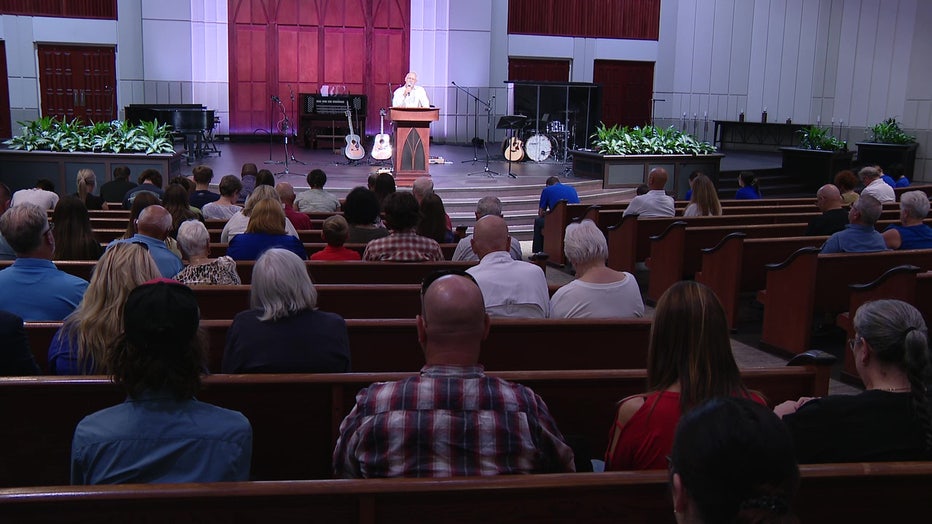 There was a night of prayer at Seven Rivers Church dedicated to Lahera.
"We love him and that we just want him to wake up, and he's going to get stronger and better, and we're going to be there every step of the way. Just need him to wake up," Schaak said.
Loved ones shared that Lahera came out of a successful surgery Tuesday, but has an extremely long road to recovery ahead of him.
Florida Highway Patrol is still investigating the crash.
Sheriff Prendergast said there was no sign of any braking and that the deputy's reflective vest and emergency lights should have been easily visible. 
The Florida Deputy Sheriff's Association has set up a GoFundMe to help support Lahera's family and his recovery.
A meal train for the Lahera family has also been set up.
Family friends are holding a BBQ fundraiser for Lahera's family. For more information click here.