Construction crane falls on roof of Sarasota nursing home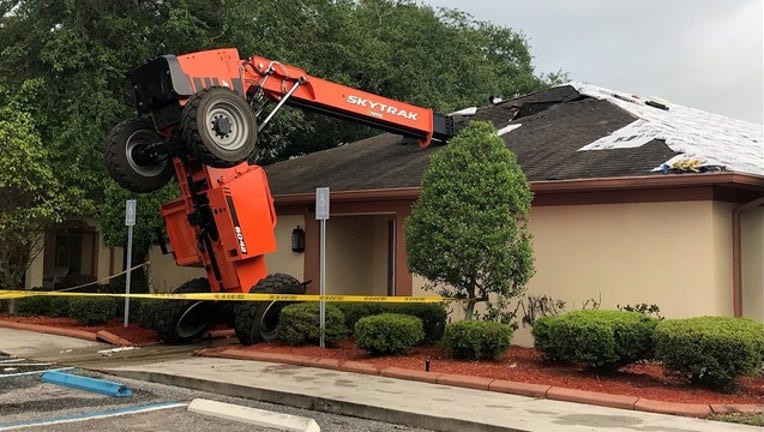 SARASOTA (FOX 13) - No one was injured when a construction crane crashed through the roof of a nursing home Saturday morning.
The incident occurred shortly after 8 a.m. at Consulate Healthcare of Sarasota on Fruitville Road.
It's unclear what caused the crane to fall forward, lifting its rear tires off the ground. The top of the crane crashed down on the building, leaving a large hole in the roof.
No further details have been released.