Cops bust suspects accused of aiming lasers at TPD chopper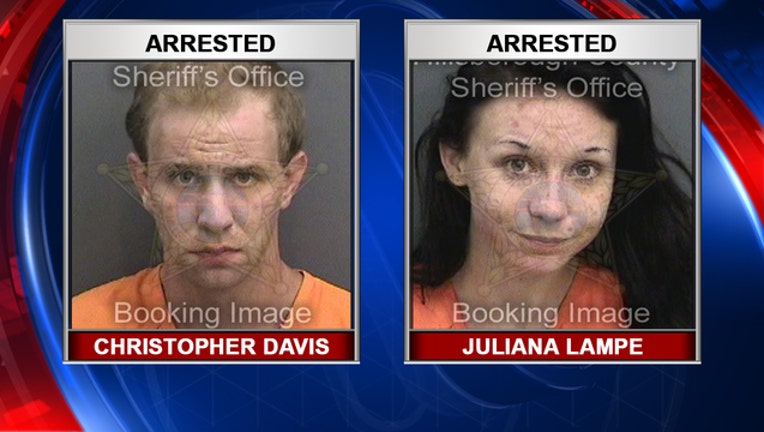 article
TAMPA (FOX 13) - A Tampa man and woman are facing felony charges after police say they pointed a laser at a Tampa police helicopter Monday night.
Officers arrested 21-year-old Juliana Marie Lampe and 23-year-old Christopher Ryan Davis for misuse of a laser pointing device.
According to police, the helicopter crew reported a green laser pointed at them several times around 10:30 p.m. while assisting patrol units near Copeland Park on an unrelated robbery investigation.
The helicopter crew was able to record the activity and guide TPD officers to a house in the 10,000 block of 19th Street.
During the course of the investigation, officers made contact with Davis and Lampe, who reportedly confessed to pointing the laser at the helicopter.
No one was hurt.
Tampa police notified the FAA and the FBI.  Misuse of a laser is a felony crime punishable by up to five years in prison and a $250,000 fine.