Crash kills three men repairing power lines downed by Hurricane Michael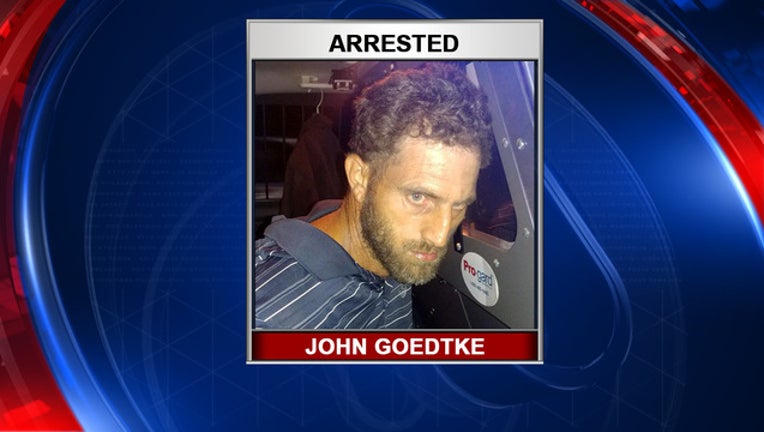 article
CHIPLEY, Fla. (FOX 13) - A Bay Area man is facing charges for allegedly hitting and killing three utility workers in the Panhandle while they worked to restore power in the aftermath of Hurricane Michael.
The driver, John Roland Goedkte, 37, of Thonotosassa, has a criminal history spanning 18 years, and he's been in trouble with the law before for driving.
Florida Highway Patrol said James Ussery, 60; Ryan Barrett, 22; and George Cesil, 52, were killed in a hit-and-run crash while they worked on power poles in Washington County on State Road 77.  
Troopers said Goedtke was driving under the influence and went off the road, hitting the linemen while they worked Wednesday. According to FHP, he was arrested a short time later, after fleeing the scene.
Hillsborough County records show 27 arrests in 18 years for Goedtke including nine arrests for driving on a suspended or revoked license and four arrests for leaving a crash scene.
Utility workers are close-knit and the loss is hard on people in the industry. Duke Energy spokesperson Janine Saunders told FOX 13's Briona Arradondo about several risks crews face on the job. 
"Today, it's supposed to rain heavily up in that area. Last week, we had record temperatures up there. You have a lot of environmental hazards. There's been a lot of challenges with yellow jackets, bees," said Saunders. "The nature of the environments in which they're working in and in many cases, they are working roadsides, there is a safety risk that goes along with that."
Saunders said Duke Energy also has crews in the Panhandle and they look out for each other.
"Certainly when you have a tragedy like this, everybody pays attention. But it doesn't change how we work. We're relentless about safety at Duke Energy," said Saunders.
The companies that are dealing with the loss honored the men on social media.
West Florida Electric changed its Facebook cover photo for its employee, Ussery. Lee Electrical Construction out of North Carolina posted on its page for Barrett and Cesil, saying their "deepest sympathies go out to family and friends."
Goedtke is charged in Washington County with vehicular homicide, manslaughter while driving under the influence and leaving the scene. Troopers said more charges are coming.