Cruise ship barely misses marina, but 'mini-tsunami' causes millions in damage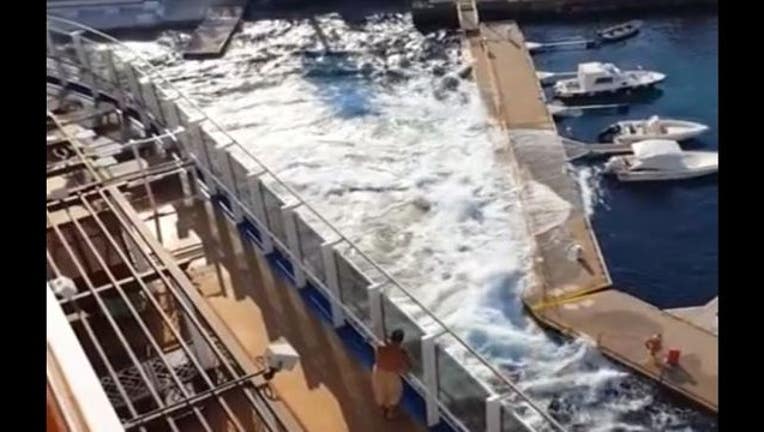 article
MESSINA, SICILY (FOX 11) - A massive cruise ship barely misses the marina, but the mini-tsunami it left behind caused millions of dollars in damage.

This Facebook video obtained by Break.com shows the perspective of the accident from the cruise line's point of view. WARNING: Language on this video may be offensive to some viewers.


In Messina, Sicily in Italy, the Carnival Vista -- the largest ship among the Carnival Cruise Line -- was approaching the Marina del Nettuno port sideways before it finally was able to pull away before hitting any of the wooden pier or boats.  But as it slowly pulled out of the port, the water started to foam behind the ship, and a thick wake surged towards the shore flooding over the pier, eventually smashing through it and sinking boats that were docked.

The marina hosts a seafood restaurant and spaces for 160 vessels, with protection of a reinforced concrete dam.

The cruise ship was with a pilot on board when it left the port. There were no reports of injuries, and all the boats that were damaged were unmanned at the time.



The Carnival Vista is a little over 1,000 feet long with a gross weight of 133,500 tons. The ship was built a few months ago in Italy, and it can hold 3,936 passengers.