Cuisinart recalls over 8 million food processors due to shattering blades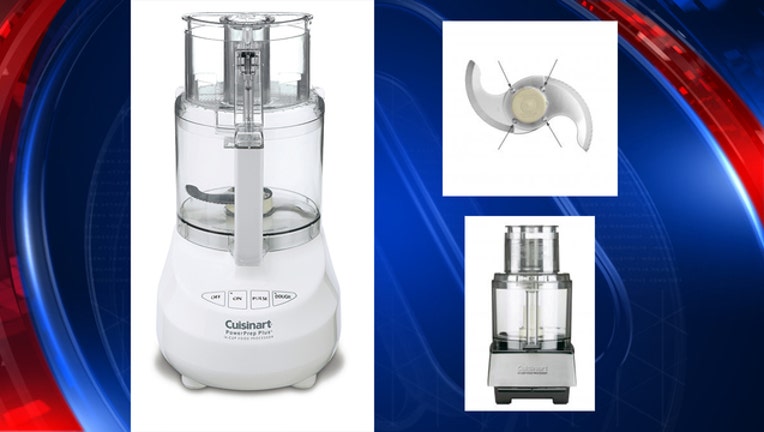 Cuisinart is recalling more than 8 million food processors sold within the past decade because they could leave sharp metal shards in your food. The 22 affected models were sold between 1996 and 2015.
Conair, which owns the Cuisinart brand, is recalling food processors with riveted blades sold in the United States and Canada between July 1996 and December 2015.
The company told the Consumer Product Safety Commission that it has received 69 reports of blades shattering in action, including 30 reported injuries to the teeth and mouths of people eating food from affected food processors.
If the blade has four rivets that hold the two blades together you likely need it replaced.
Affected models:
CFP-9, CFP-11, DFP-7, DFP-11, DFP-14, DLC-5, DLC-7, DLC-8, DLC-10, DLC-XP, DLC-2007, DLC-2009, DLC-2011, DLC-2014, DLC-3011, DLC-3014, EV-7, EV-10, EV-11, EV-14, KFP-7 and MP-14
Consumer Contact:
Cuisinart toll-free at 877-339-2534 from 7 a.m. to 11 p.m. ET Monday through Friday and from 9 a.m. to 5 p.m. ET Saturday and Sunday or online at  www.cuisinart.com and click on "Product Recalls" at the bottom of the page for more information on the voluntary recall.