Dade City's horror park, Scream-A-Geddon, is back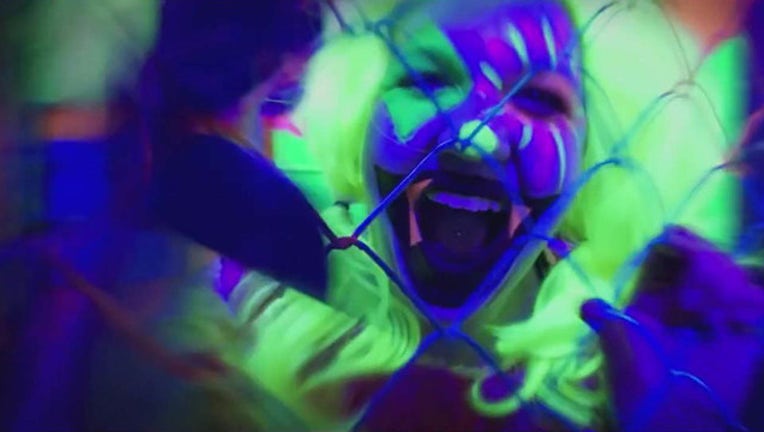 article
DADE CITY (FOX 13) - During this time of year, when darkness sets in Dade City, the creatures come out.
Scream-A-Geddon, a horror park in the middle of the woods, returns for its fourth year to terrify Tampa Bay. If you dare, you will find several haunted houses and trails. There is also the option where you can allow the realistic characters to grab you, and lock you up.
It's as scary as it sounds. There are three new attractions: Rage 3D, Demons Revenge and Zombie Paintball Assault, where you can actually shoot zombie hoards from a shooting range. However, the paintball attraction would require a separate admission. 
Tickets for Scream-A-Geddon starts at $19.95 and can fluctuate up to $38.95, depending on which date you decide to attend. The horror park opens on October 4, and is open every night through November 3. Additional information can be found on their website.