Davenport man's home still seeing extreme flooding from Hurricane Ian
DAVENPORT, Fla. - Hurricane Ian came and left back in September, but a Davenport man is still waiting for relief from the extreme flooding. 
Fred Daniell has lived in his Davenport home for 22 years, and he's never seen anything like what Ian brought. Water from the nearby Lake Saint Charles came knocking at his door, meaning fish and alligators are swimming in his backyard.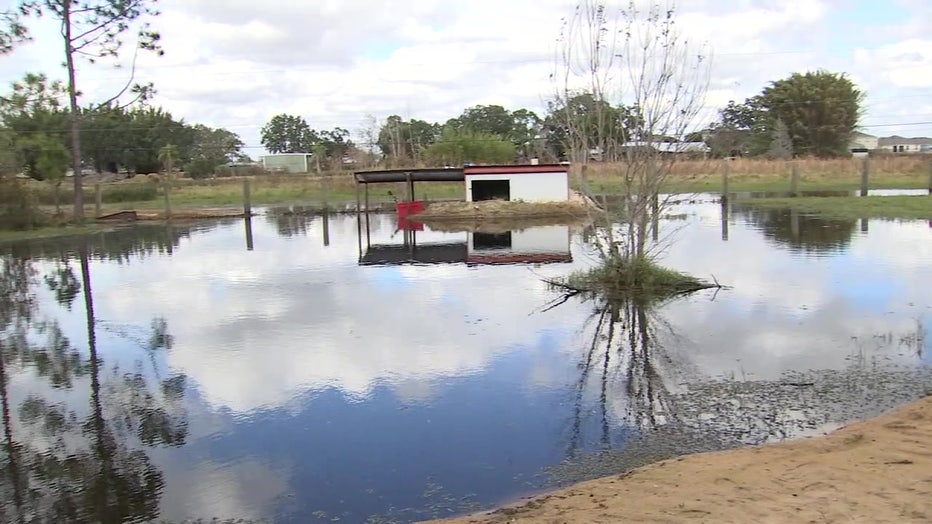 "We got it all," Daniell told FOX 13. "I was actually fishing there the other day."
RELATED: North Port small businesses work to rebound after Hurricane Ian impacts
The foundation of his home has given way because of the floodwaters. Daniell even said the house is splitting.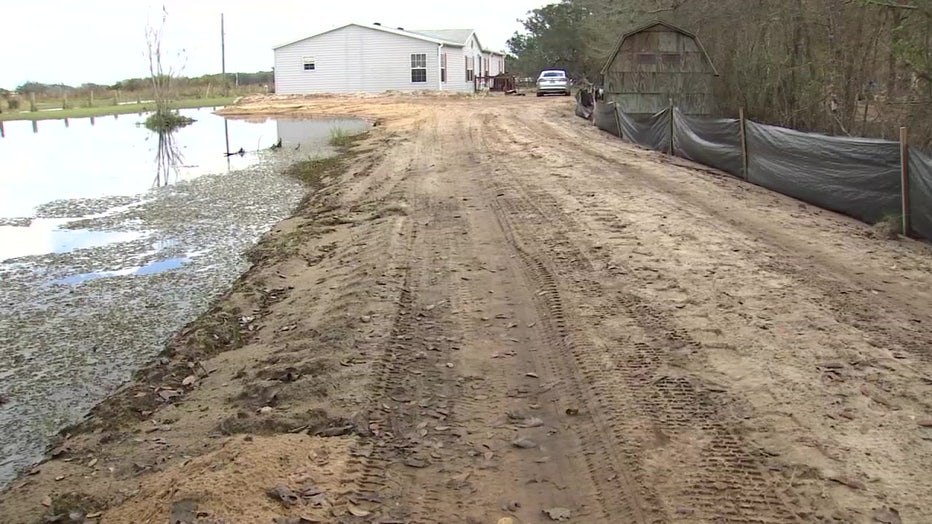 The flooding has made life very uncomfortable for his neighbors too. Beverly Brewer, one of Daniell's neighbors said her septic tank has been sketchy for months. 
"We have an outdoor shower by the pool that goes into the yard. At 40 degrees, it is not real comfortable," said Brewer.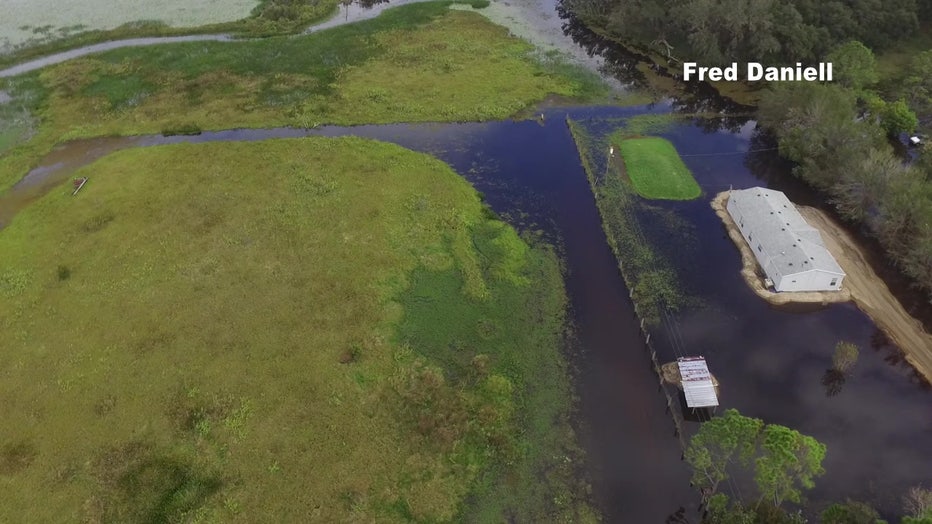 Water completely surrounded Daniell's home when Hurricane Ian hit. He even spent $7,000 on fill dirt to make a new driveway. 
MORE: Hurricane Ian leaves behind financial nightmare for Sarasota County snowbird
Daniell blames the flooding on the new subdivision across the lake, which is built on higher ground.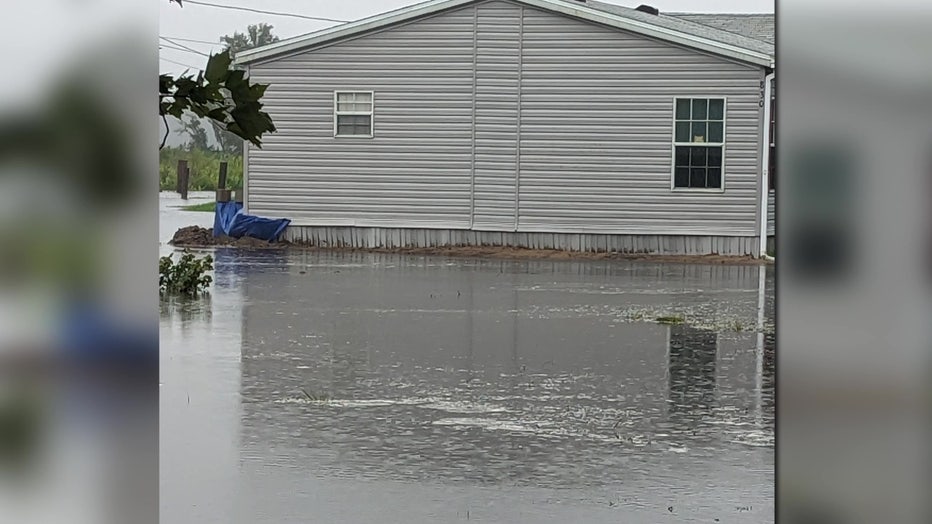 "With their seawall, there is nowhere for the water to go," he said. "It is all going to come here."
Polk County said it may be able to help if the problem is simply pumping out the excess surface water in the lake, but not if the underground water level in the entire area is too high.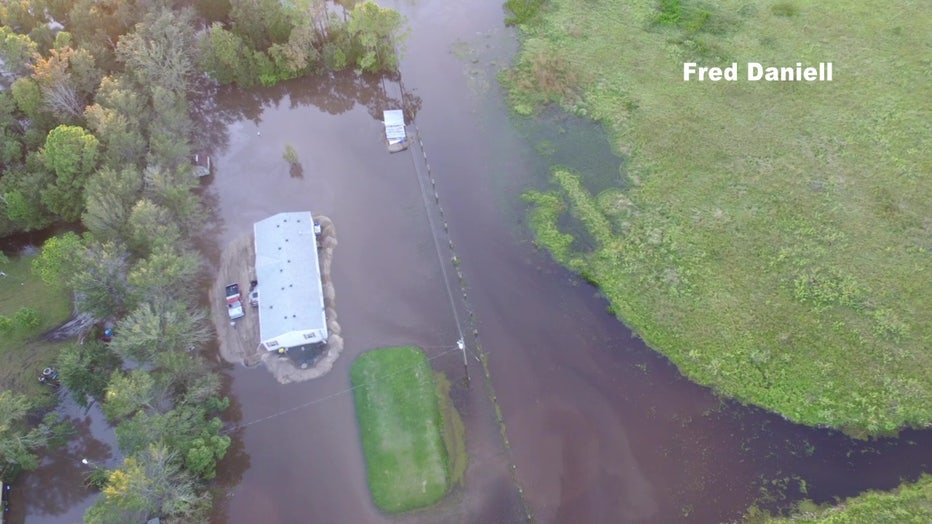 "It's not like you can use a 12-inch pump system or something to lower the groundwater," Jay Jarvis with Polk County Roads and Drainage said.
PREVIOUS: Florida beekeepers struggling after Hurricane Ian decimates at least 100,000 hives
In that case, Jarvis said it would have to lower naturally. 
Jarvis said the county plans to evaluate the situation next week to see what, if anything, can be done.