DC firefighter makes reference to Reagan shooter during Trump inauguration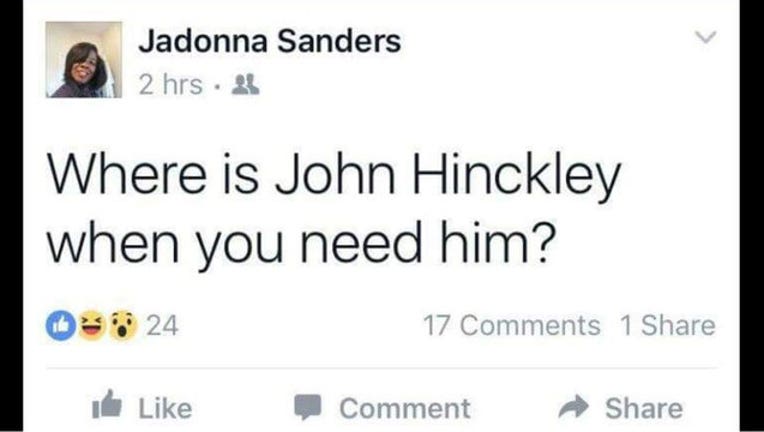 article
WASHINGTON - A Facebook post written on Inauguration Day is getting the attention of D.C's fire department.
Officials confirm it was written by Jadonna Sanders, one of the department's fire investigators, and it reads "Where is John Hinckley when you need him?"
In a statement, D.C. Fire and EMS said officials are aware "of the Facebook post made by one of our members on Inauguration Day and the situation is under review. This matter is an internal personnel matter, and thus the Department is precluded from making any further comment."
In 1981, John Hinckley attempted to assassinate President Ronald Reagan outside the Washington Hilton hotel. He wounded Reagan and three others and was later found not guilty by reason of insanity.
He was recently released from St. Elizabeths Hospital in Washington D.C. and is now allowed to live full-time with his mother in Williamsburg, Virginia.