Deadly car versus bicycle accident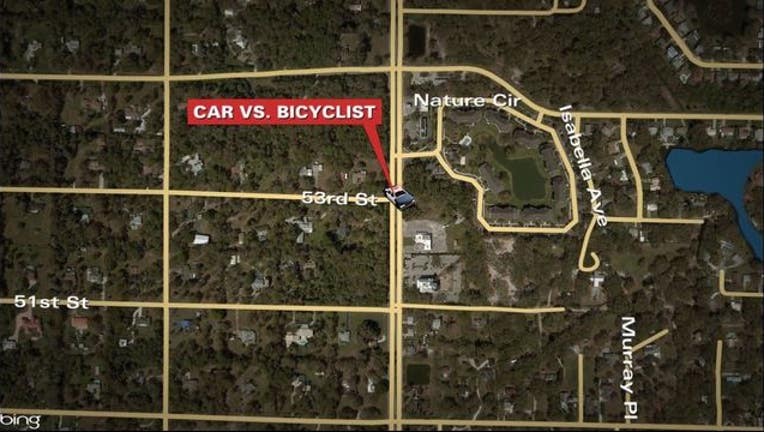 article
A bicyclist is dead after a car hit him while he was biking down the road.
It happened Friday around 7 PM in Sarasota.
Deputies say the 45-year-old man was biking down Lockwood Ridge Lane in Sarasota. That's when an elderly man in a car traveled into the bike lane, knocking the rider to the ground.
The bicyclist fell into the street and did not have a helmet on.
He later died from his injuries.