Deputies: Bradenton man runs over child with car while trying to hit someone else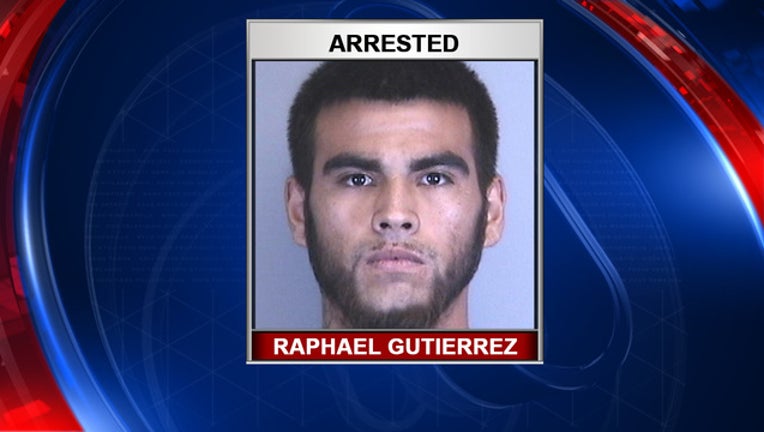 BRADENTON, Fla. (FOX 13) - A man in Bradenton is accused of running over a child with his car while aiming to hit someone else during an argument.
The Manatee County Sheriff's Office said 22-year-old Rafael Gutierrez was arguing with his girlfriend inside a vehicle parked outside of a home on Saturday.
Deputies said a man came out of the house and confronted the couple about the noise. That's when investigators said Gutierrez pulled his girlfriend from the driver's seat of the car and intentionally drove into the man, who was blocking the car's path in the driveway. That victim's injuries are unclear.
A 9-year-old boy was walking with a 19-year-old boy down the street when they came upon the scene.
The sheriff's office said Gutierrez "intentionally aimed" the vehicle toward the teenager, only to run over the 9-year-old boy instead.
Gutierrez then fled the area, only to be apprehended a few blocks away by deputies with the help of a K9. Investigators said he claimed he did not intend to hit the boy.
The 9-year-old victim was transported to a local hospital with serious injuries.
Gutierrez has been charged with aggravated assault and two counts of aggravated battery.