Deputy captures video of eagle in Sarasota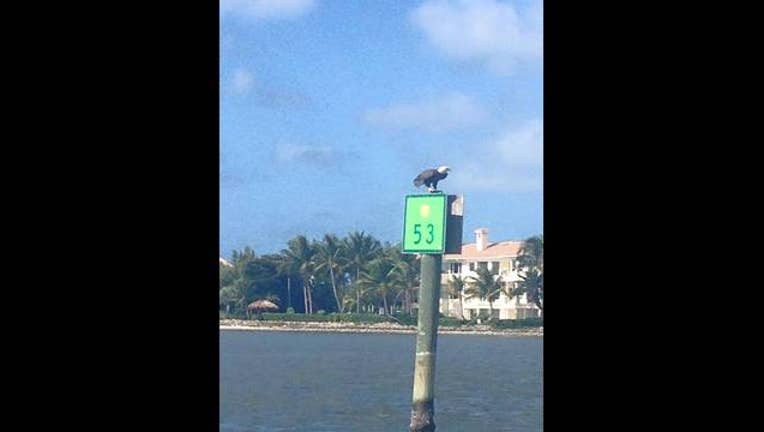 article
SARASOTA (FOX 13) - A deputy in Sarasota captured quite a majestic moment on the water while out on patrol Thanksgiving day. 
Deputy Fandozzi was working to keep the waterways safe when he spotted a bald eagle high on top of a post.
He grabbed his camera and started rolling. The Sarasota County Sheriff's Department posted the video on its Facebook page with the caption, "Scenes like this remind us of why we live here."