Deputy seriously injured in crash with vehicle in Auburndale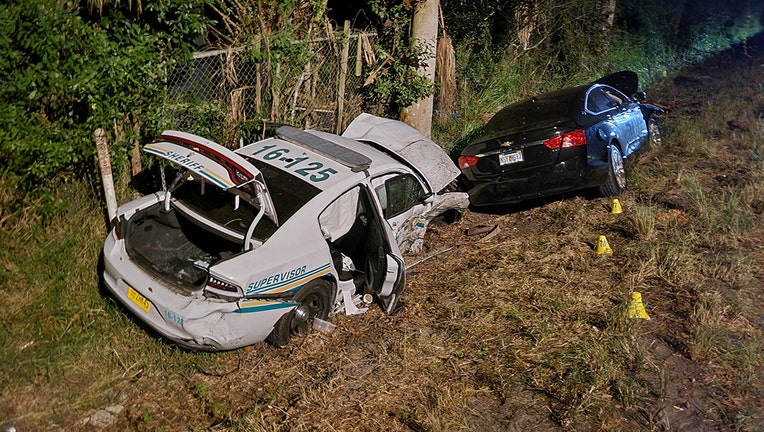 AUBURNDALE, Fla. - A Polk County Sheriff's Office deputy has been hospitalized after a crash with another vehicle Friday.
It happened just before 6 p.m. on Derby Avenue, near Jersey Road. 
The Polk County Sheriff's Office said the driver of a Chevy Impala was headed east on Derby Avenue and didn't stop at the Jersey Road stop sign.
The Chevy hit the passenger side of a deputy's patrol car, which was headed south. 
The driver and passenger of the Chevy were taken to the hospital with minor injuries.
An investigation into the crash is underway.