Disney workers arrested in Polk County park sting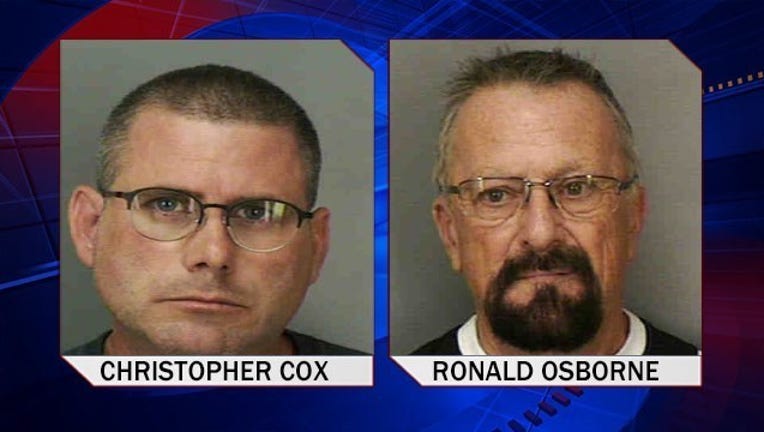 Two Disney workers were arrested by undercover detectives with the Polk County Sheriff's office accused of soliciting lewd acts.
Deputies say 67-year-old Ronald Osborne exposed himself to undercover agents during a sting at the Lake Fannie boat ramp. They say he told them he is a retired U.S. Postal worker who now works part-time driving a river boat at Walt Disney World. He is charged with Committing a Lewd Act.
Investigators also arrested 41-year-old Christopher Cox of Haines City at the Lake Fannie boat ramp. He's accused of touching an undercover detective against his will. He told detectives he is an attraction operator at Walt Disney World. He's facing a Battery charge.
"These suspects are permanently trespassed from all Polk County Parks. We do not tolerate this sort of behavior in our public recreational areas and places where families go to enjoy our beautiful county," said Polk County Sheriff Grady Judd.