Doctor discovers baby's legs protruding from mother's womb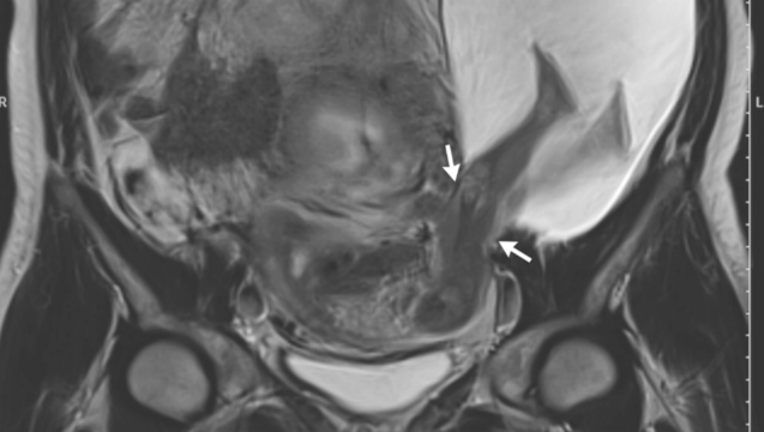 article
FOX 32 NEWS - An image of a baby's legs protruding from its mother's womb is going viral.
A pregnant woman in France suffered a rupture in her uterus which allowed part of the amniotic sac to venture outside the woman's uterus.
Dr. Pierre-Emmanuel Bouet's initial reaction was shock.
"I was astonished when I discovered the amniocele," he wrote in an email to The Washington Post. "My first reaction was to ask my colleagues to confirm my diagnosis."
The anomaly is very rare, and the doctor told the Washington Post that only 26 other cases of this have happened in recorded history.
Despite what it looks like, the baby kicking inside the womb did not cause the rupture of the uterus, Dr. Bouet said.
The baby was eventually born healthy via C-section.
The image was originally posted in the New England Journal of Medicine.