Doctors to evaluate man accused of stabbing man over spit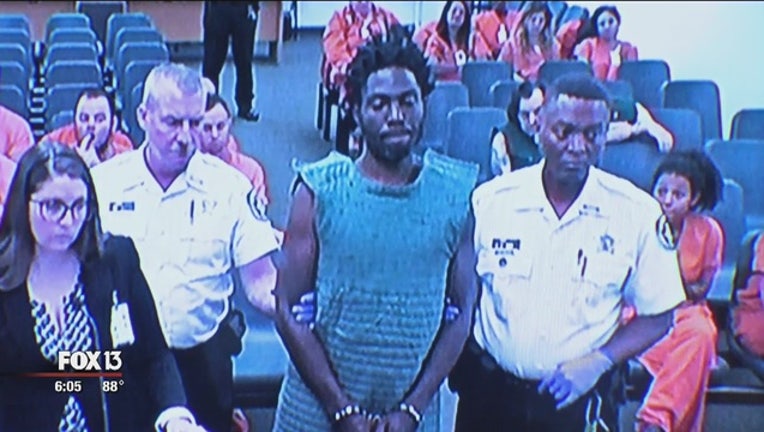 article
TAMPA (FOX 13) - The man police say stabbed another man to death during a road rage incident may be incompetent to stand trial. Now a judge has ordered doctors to evaluate Teddy Baltimore Smith.
Smith has been in jail since he was arrested in April. Hillsborough prosecutors say the victim, Gilbert Serna, was in the passenger seat riding on Fowler Avenue when he spat out the window.  It landed on the defendant's car window, so they say Smith jumped out of his black BMW to confront Serna.
Detectives say Serna was stabbed in the heart and died in the car.
A day later, Tampa police officer Elmehd Aoui remembered Smith walking into the police station and acting strange. 
"I looked around to see who he was talking to and it appears he is talking to himself. I heard, 'I was just sitting in the car and I heard 'dead man. I knew he was dead man' and I was just catching bits and pieces of the words and I started to recall from the day before what had happened at the scene," recalled Officer Aoui.
The officer started talking to Smith, who, he says, would go on rants about women's clothing, being disrespected, and his time in a Jamaican prison. "He said he's been in prison and he had an incident with his brother, he almost killed his brother."
Now doctors will determine if Smith goes to trial or heads to a state hospital for treatment.