'Doggy angel' helps rescue 6-year-old pup from busy I-275 traffic in Tampa
TAMPA, Fla. - A 6-year-old Chihuahua terrier mix named Princess was rescued from I-275 traffic near Fletcher Avenue in Tampa. 
A deputy and FDOT road ranger were summoned to help the dog when her cries were heard by what you might call a "doggy angel."
"It's a great feeling being the doggy angel if you want to call me that," said Vicky Van Devander. "I don't know how these dogs just end up in my path."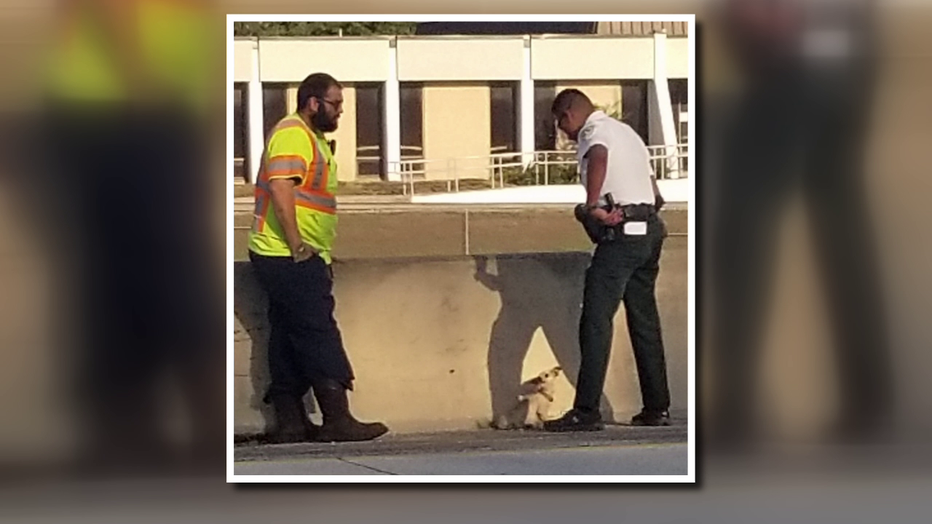 Princess, a 6-year-old Chihuahua terrier mix, was rescued from I-275 traffic in Tampa. 
And, if Van Devander's story sounds like déjà vu there's a reason. 
Nearly four years ago, she and a Florida Highway Patrol trooper rescued another dog from the interstate, and they called that dog "Miracle."
You could call it double dog déjà vu, whether by divine intervention or just two lucky dogs getting to live another day. If you believe in it, twice came the doggy angel. If you don't, maybe it just happened that way.
"It seems like I'm in the right place at the right time," said Van DeVander. 
Miracle the dog was rescued by the "doggy angel" nearly four years ago.
Princess didn't escape unharmed. She was apparently hit by a car before she could be rescued, and they took her to the animal hospital emergency room. 
At the emergency vet, they discovered the little dog from the interstate actually had an owner who was frantically searching for her. 
"I had posted pictures and flyers on telephone poles everywhere," said Loren Lamare, Princess' owner. "I had driven around for days and hours every day."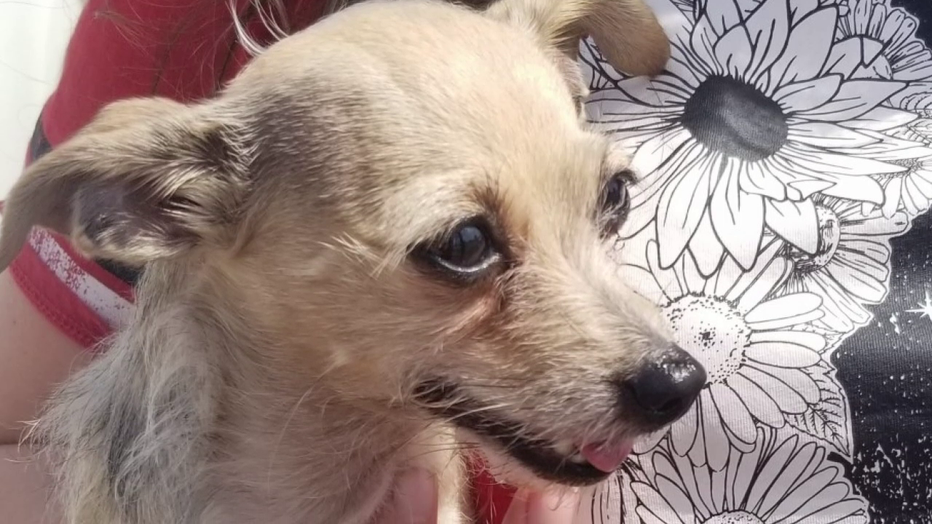 She got the call that Princess was found on Mother's Day. 
"I was in tears," said Lamare. "It felt like a Mother's Day blessing to find my little girl."
If you call her a doggy angel or not, Van Devander said she just loves animals.   
"I'm a huge animal advocate," she said. "I haven't done anything major, but in my own world I have."
It's surely a better world for the family that adopted Miracle four years ago, and now for Princess, the second dog saved on a stretch of interstate seemingly watched over by a doggy angel.