Dozens of cats rescued from Lake County home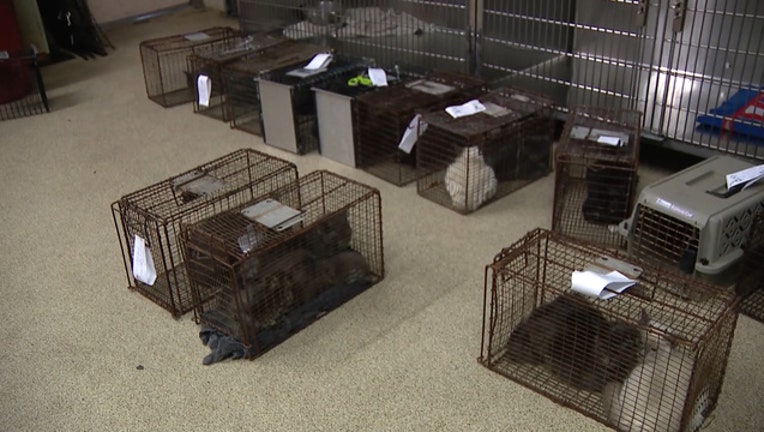 article
TAVARES, Fla. (WOFL FOX 35) - Inundated with rescued cats. The Lake County Animal Shelter needs your help after 50 cats were rescued from one home. 
The shelter is calling it "50 Shades of Grey." Fifty – mostly grey – cats and kittens were removed from one home in Lake County.  
"Anytime you have an abundance of pets, it's really difficult to give each one of them the attention that they need for them to be properly socialized," said Whitney Boylston, of the Lake County Animal Shelter.
That's why Lake County Animal Control removed 40 cats from the home Tuesday. The remaining ten will be removed Wednesday. 
Sheriff's deputies say with all the cats living there, the Department of Children and Families was concerned for the child or children in the home. 
"Most hoarding begins with love right? You love animals and then you just quickly get overwhelmed," said Boylston.
Lake County Animal Shelter is the go-to shelter for situations like this and they say especially when it comes to cats, it's easy for things to get a little out of control.
"Obviously this highlights the imp of spaying and neutering because just a few cats can turn into quite a few cats in a very short period of time." 
The shelter is normally at capacity anyway, and now even more so. But the cats are in pretty good condition all things considered. Many of them are already available for adoption if you're interested, at just $10 a cat. 
"She loved her animals. They were cared for. There were just too many."
---
UPDATE (10/07): About half of the cats have been adopted so far.