Dramatic video of BART passengers and operator saving stranger's life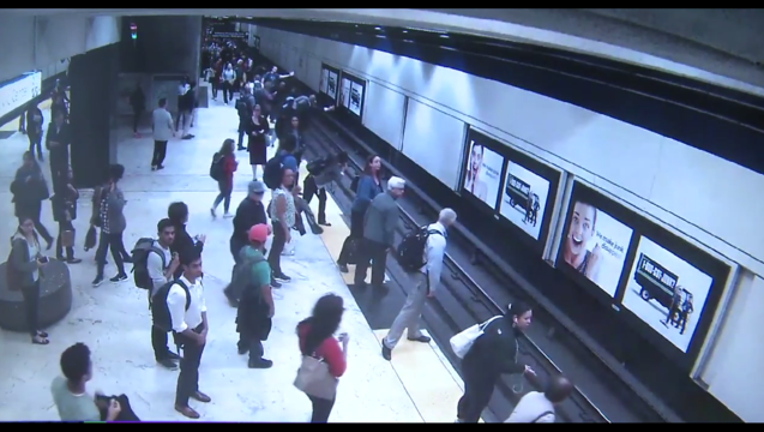 article
SAN FRANCISCO (KTVU) - BART released video today of some quick-thinking passengers who teamed up to alert a train conductor of a person in crisis on the tracks, effectively saving a man's life.
There are two camera angles of the incident that took place during Monday's afternoon commute. A man walked onto the tracks at about 4:43 p.m. at San Francisco's Civic Center Station.
The person on the tracks is not visible, but what is is the response of the people on the platform.
Commuters start to wave their hands to get the train conductor's attention. The BART operator was able to hit the emergency stop button in time to save the man's life.
BART says the person was taken into custody when police arrived within minutes. He was given the support services he needed.