Driver charged in crash that killed Palmetto couple and unborn baby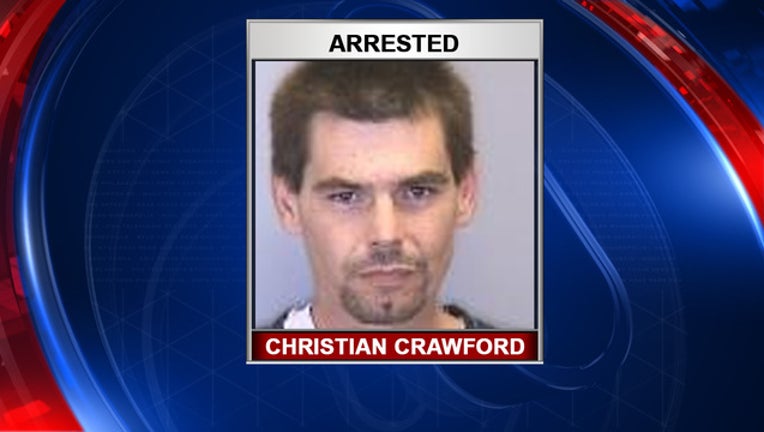 article
BRADENTON (FOX 13) - No one can shake the images from that day.
"It is sort of a hollow victory," said Palmetto Police Chief Scott Tyler.
Early in the morning on April 1, a SUV crossed over U.S. 41, crashed through a fence, and then into a couple's bedroom.  Ivan Carlos, 21, and his pregnant girlfriend, 18-year-old Brenda Aviles-Pena, were killed as they slept.  Their unborn daughter was also lost.
Palmetto police said the SUV was driven by Christian Crawford, who remained free until now.
"We wanted to wait till we had proof that he had some sort of criminal connection to the crash," continued Chief Tyler.
Five months later, police said they have their connection.  They said blood analysis showed Crawford was high on marijuana and cocaine at the time of the crash.
"We have that now.  It's a good feeling for us, but it doesn't bring these three lives back," said Chief Tyler.
As for Crawford, he had been arrested in the past for burglary, battery, and possession of cocaine with intent to sell.  He had just been released from jail four months prior to the crash.
Even through an interpreter, the anguish felt by Carlos' mother, Fabiola Tapia is clear to see.
"I have been praying a lot asking for justice," she said.  "My heart is devastated since that day. A piece of me is missing: My son."
She said the couple had plans for their future.  They both wanted to get an education, jobs, and someday a new home.
"They were so happy when they found out they were pregnant and expecting their first child," said Tapia.
That happiness and those dreams all died with the couple that early April morning.
"Since that day my life has changed," she added.
A Manatee County judge set Crawford's bond at $700,000.