Eakins officially takes top schools job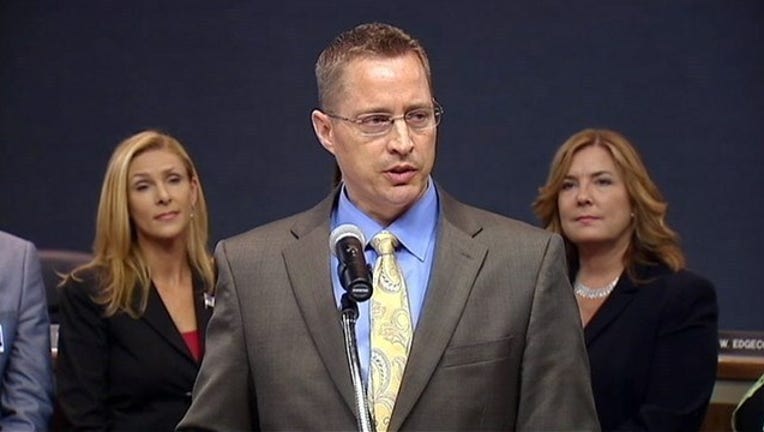 article
It's day one for Hillsborough County Public Schools' top educator. 
Jeff Eakins is the new superintendent of schools, effective Wednesday. He replaces former Superintendent Mary Ellen Elia, who was fired in a controversial vote.  
Eakins says he wants to focus on connecting kids to the workforce and improving the district's graduation rate of 73.5 percent. 
"It's just not a high school issue. Graduation rate in Hillsborough County is not and will not just be a discussion we have with our high school principals and high school teachers," Eakins said Wednesday. 
While Eakins is new to the superintendent's seat, he's not new to the district. He's been working for Hillsborough County schools for the past 26 years and filling in for Elia since she was fired.