Election Day: What Pinellas County voters need to know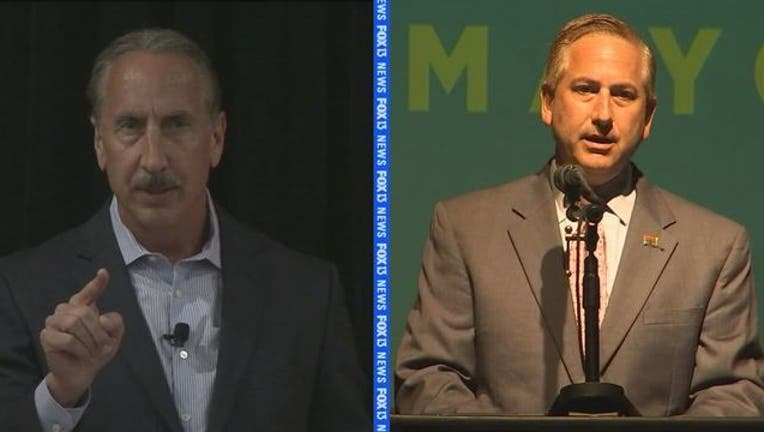 article
ST. PETERSBURG (FOX 13) - Pinellas County voters have some decisions to make on Tuesday.
A contentious and close political race is coming to a close. The office of the St. Petersburg mayor is up for grabs where the current mayor, Rick Kriseman, is trying to hold onto the office against former mayor, Rick Baker.
There are a number of issues that could be affected directly by the mayor, such as the Pier project and whether the Tampa Bay Rays will leave the city and head to Ybor City in a new stadium.
Kriseman has tried to tie Baker to President Donald Trump, while Baker has argued that Kriseman has made key mistakes that led to a sewage spill into Tampa Bay.
Recent polls show an even race, after Kriseman won the primary election by only 70 votes. Up to 60 percent of people voted early, but the push now is for each group to get the voters to the polls. The mayoral race has become the most expensive in St. Petersburg history.
Polls are open on Tuesday from 7 a.m. to 7 p.m. for voters to also decide on the following:
- Whether to continue the Penny for Pinellas Program, a one-cent sales tax first approved by voters in 1989, and can be renewed for a third time. Last time, it was approved with 57 percent of the vote. The money is used to fund infrastructure projects and parks.
- Clearwater voters can decide if the city should start Imagine Clearwater, a $55 million project that city leaders hope will rejuvenate downtown Clearwater with gardens and event space.
Voters can follow the Unofficial Voter Turnout throughout the day on the Supervisor of Elections website, which will be updated every 10 minutes. Precincts can be found by entering your address into the website's search engine.