Environmentalist wants to see state funding used to restore water quality in Bay Area waterways
TAMPA, Fla. - Governor Ron DeSantis announced this week that $20 million will be allocated for water quality improvements along the Indian River Lagoon on Florida's Atlantic Coast helping to collect stormwater runoff and treat it, to reduce the number of pollutants that enter the waterways.
It's part of a $3.5 billion pledge for the next four years including water restoration projects in the Florida Everglades.
"Super encouraged by significant investments in water quality, but it needs to continue to go above and beyond here because we're sitting here needing some focus as well," stated Justin Tramble, the executive director of Tampa Bay Water Keeper.
These improvements will cause a positive domino effect for our environment throughout the state but Tramble says he hopes our region can be in the mix for direct water restoration funding from the state too.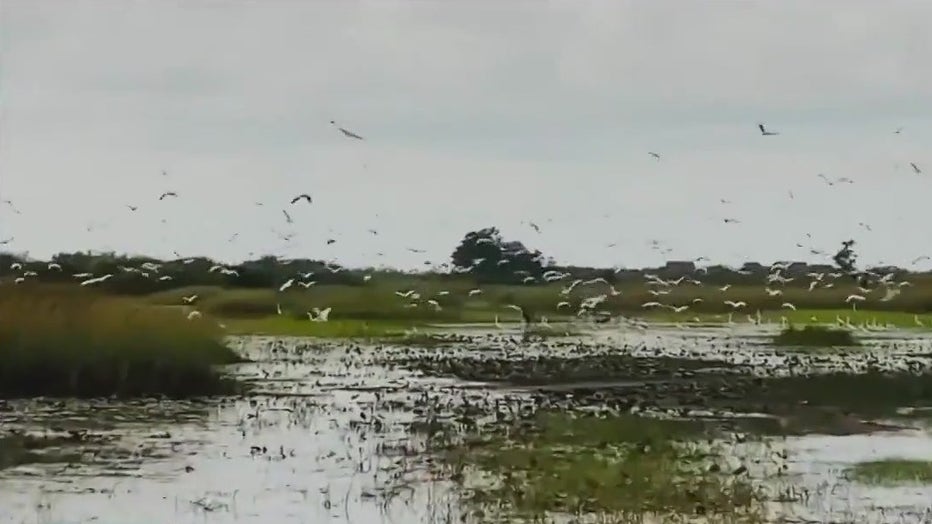 "Here in Tampa Bay, we're the largest open water estuary in the state of Florida, the economic impact of Tampa Bay is significant, and we're kind of on the outside looking in at some of this funding, kind of the feeling of watching a party happen," Tramble said.
READ: Eating 1 fish from US lakes, rivers equal to a month of drinking 'forever chemicals' water, study says
Research is currently being done to see if there are long-lasting impacts from the Piney Point disaster.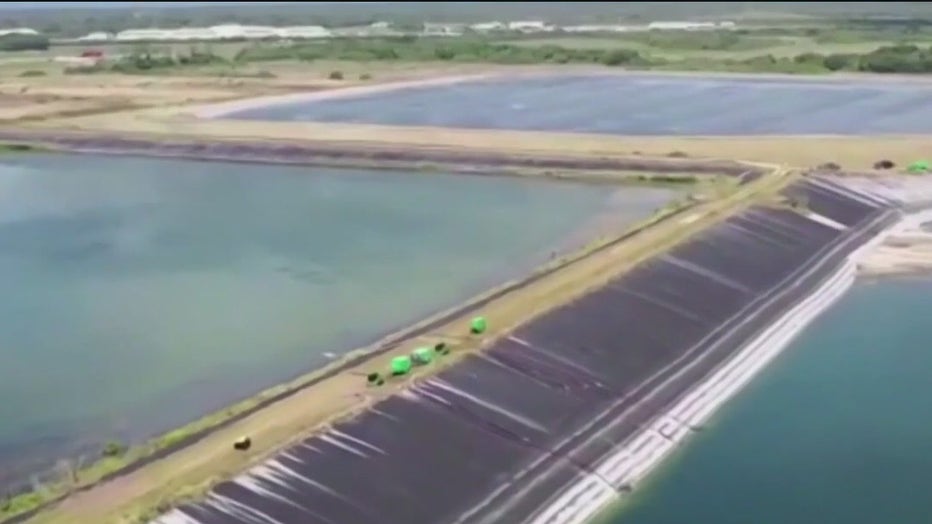 File image of Piney Point. 
"I think it's important to note that we're only two years removed from one of the worst environmental disasters that Tampa Bay has ever seen, probably the state has seen with the Piney Point disaster," said Tramble.
READ: Piney Point wastewater leak: A history of the former phosphate plant site
In April 2021, hundreds of millions of gallons of toxic waste was dumped into Tampa Bay causing red algae blooms that killed marine life.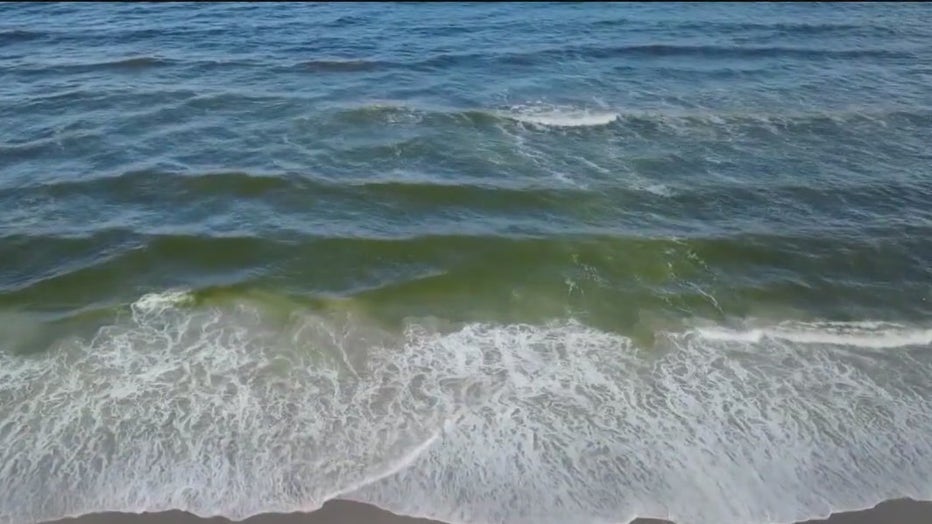 File image of a Florida beach. 
"We're in a little bit of a slip, a little bit of a decline in terms of the health of our bay and I think that combined with the economic impact of what we have here in Tampa Bay, really should turn into these investments pointing our way," Tramble said.
More than $500 million has been invested for water quality improvements across the state over the past three years, according to the governor's office.