Experts say 14-year-old accused of shooting, killing mom is extremely rare case
RIVERVIEW, Fla. - Lynmoor Drive in the Summerfield subdivision was packed with squad cars on Saturday because of a homicide investigation involving a teenager.
A 14-year-old boy is accused of shooting and killing his mother, and shooting his mother's boyfriend five times, according to the Hillsborough County Sheriff's Office.
RELATED: 'Nightmares are made of': 14-year-old boy shoots, kills mother in Riverview home, according to sheriff
"It's really important for an experienced clinician to evaluate what drove this particular juvenile to such an extreme action, because children and parents have conflicts and disagreements," said Dr. Kathleen Heide, a criminology professor at the University of South Florida.
Dr. Heide says an outcome like in this case is extremely rare because of the boy's age.
She says the average amount of cases in the U.S. where someone kills their mother is about 110 per year, and only six to seven percent of the killers are under 18 years old.
"What's often very striking and surprising to the public is that kids who kill their mothers tend to be adult children, meaning over 18, rather than a child as young as 14," said Dr. Heide.
READ: St. Petersburg family hosts Gun Violence Awareness Walk
The big question that has yet to be answered in this investigation is "why?"
"Anger, upset, may reach for a gun if it's accessible in an impulsive way, without realizing at that moment that he, that if he is successful at shooting the parent, is going to change his life, the parents' life, everybody's life forever," Dr. Heide said.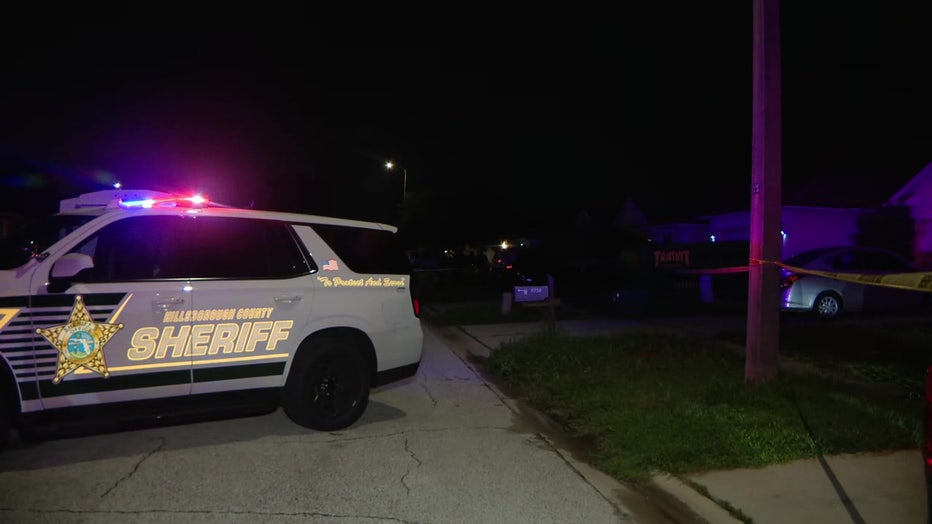 Investigators are still gathering evidence, according to HCSO.
Experts say it's not just impulse that could drive a child to carry something like this out.
"It could be considered like a physical strength reason that the only way a juvenile may be able to prevail against an adult who often is stronger and bigger, is to use a gun," explained Dr. Heide.
READ: 'Imma do a shooting': 14-year-old arrested in Tampa for threatening Texas middle school, deputies say
HCSO said the mother's boyfriend who was shot several times was taken to Tampa General Hospital in critical condition.
FOX 13 reached out to HCSO but have not gotten an update.
The 14-year-old boy is in custody and Sheriff Chad Chronister said in a press conference Saturday that he will never see the outside of a detention facility.