FBI: Homosassa man arrested for setting off explosive device during Jan. 6 riot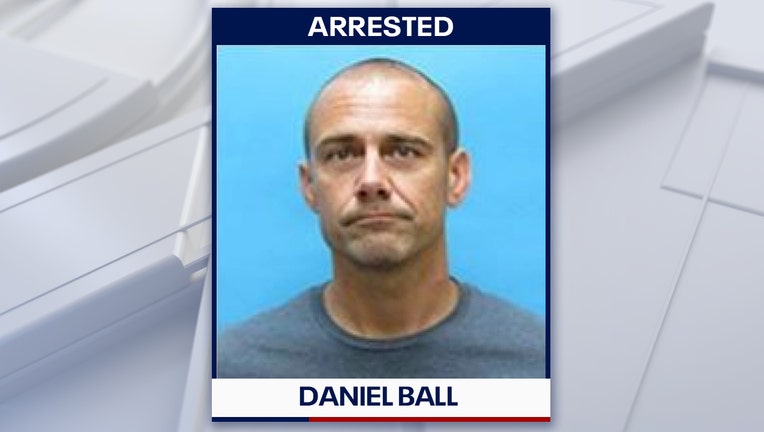 article
HOMOSASSA, Fla. - A Citrus County man has been accused of tossing an explosive device into the entranceway of the Capitol Building, injuring several officers during the January 6th riot, according to the FBI.
As of Tuesday, 38-year-old Daniel Ball, who resides in Homosassa, is the only January 6th defendant charged with setting off an explosive device during the attack on the Capitol, officials noted. The FBI charged him with 12 counts, including assaulting or impeding officers with a deadly or dangerous weapon. 
According to a news release from the U.S. Department of Justice, Ball entered the U.S. Capitol at 3:29 p.m. through the Senate Wing door. They said he pried a broken piece of a wooden shutter from a window in the Senate connecting corridor before exiting the building. They said he joined others on the Lower West Terrace on the "nearly completed inaugural stage."
Outside the Lower West Terrace entrance, officials said:
"Ball worked with other rioters to violently push against fully uniformed police officers attempting to keep individuals out of the Capitol Building. When that attempt was unsuccessful, Ball moved back into the crowd and threw an explosive device into the entranceway."
READ: More Oath Keepers found guilty in US Capitol riot
FBI experts were unable to identify whether the device was improvised or commercially manufactured. Investigators also said they were unable to identify the dimensions and charge size.
They said they reviewed video angles and said the device "was capable of inflicting damage to surrounding property as well as seriously injuring persons in the vicinity of the resultant explosion." Officials said the explosion injured "several" officers.