Festivus pole hoisted in Florida Capitol to air grievances about Trump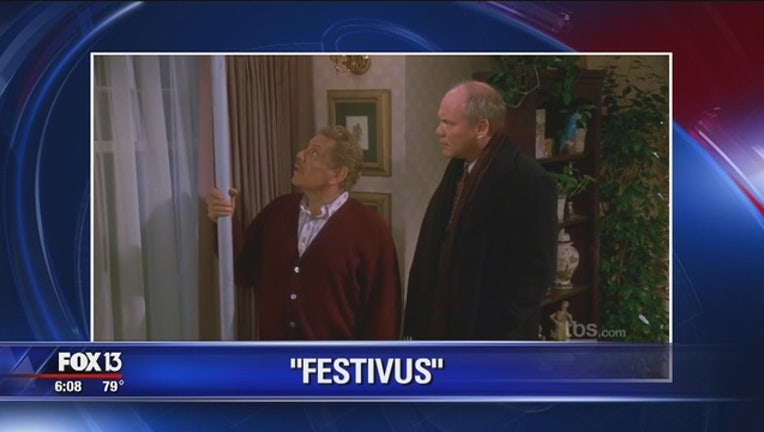 article
TALLAHASSEE (FOX 13) - A Florida man has gotten approval to once again hoist his Festivus pole in the State Capitol in Tallahassee for the fourth year in a row.
Chaz Stevens started four years ago with a stack of beer cans to protest the Capitol's Christmas nativity scene, which triggered a tense exchange with the group behind the nativity.
Since state managers allowed the nativity display on grounds of free speech, they decided they had to allow other displays, so Stevens put up his Festivus pole.
"This is the most ridiculous thing I could come up with and the only thing I'm afraid of offending is the Festivus people," Stevens said.
The Freedom From Religion Foundation put up a banner celebrating non-believers. Atheists put up a poster, and the Satan worshippers had a depiction of an angel falling into fire.
The group behind the nativity scene has since bowed out, along with the Satan worshippers, but Stevens has once again hoisted his Festivus pole.
Each year the pole has a different theme. Stevens says this year's display focuses on President-elect Donald Trump and his recent call to strip flag burners of their citizenship. The pole is wrapped in an upside-down American flag and topped with a "Make America Great Again" hat.
"Festivus" is a quirky, fictitious holiday from the Seinfeld series, which included the "airing of grievances," the "feats of strength," and a metal "Festivus pole."