Fire crews respond to oil rig fire in Oklahoma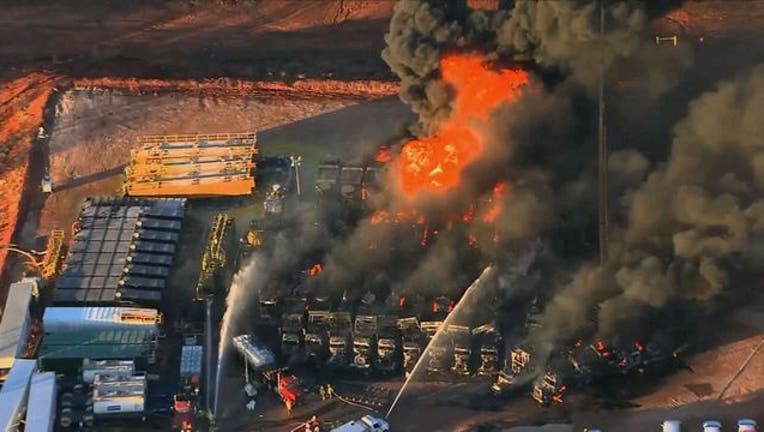 article
CHICKASHA, Okla. (AP) - Firefighters in Oklahoma are battling a fire on an oil rig.
Authorities say the oil rig is about 6 miles east of Chickasha. Video of Wednesday's blaze showed a large plume of thick black smoke rising from the rig.
The Oklahoma Department of Transportation says traffic has been halted on nearby roadways because large amounts of smoke are crossing the highways. Chickasha is about 45 miles southwest of Oklahoma City.
There was no immediate word on what caused the fire or whether anyone has been injured.