First snowflakes arrived in New York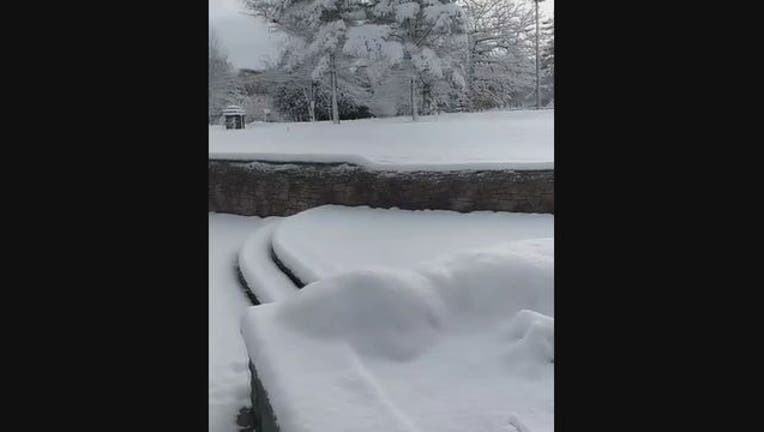 article
KIRKVILLE, N.Y. - Central New York state saw its first round of flakes this season.
A New York photographer in Kirkville shared a video on Monday showing a blanket of snow overlapping, well, everything. Trees were turned white and the ground was neatly aligned by the sheet of snow.
The cause was from lake-effect snow, which forms when cold air passes over warmer waters of a lake, according to NOAA. Water holds more heat than air, so freezing air often passes over the warmer water. This causes some lake water to evaporate, and as it rises, it gets cooler and dumps the moisture on the ground. If it's cold enough, the moisture becomes snow.
The National Weather Service reports relatively colder weather will continue in the next week or so.