Fishermen reel in 16-foot snake on frozen river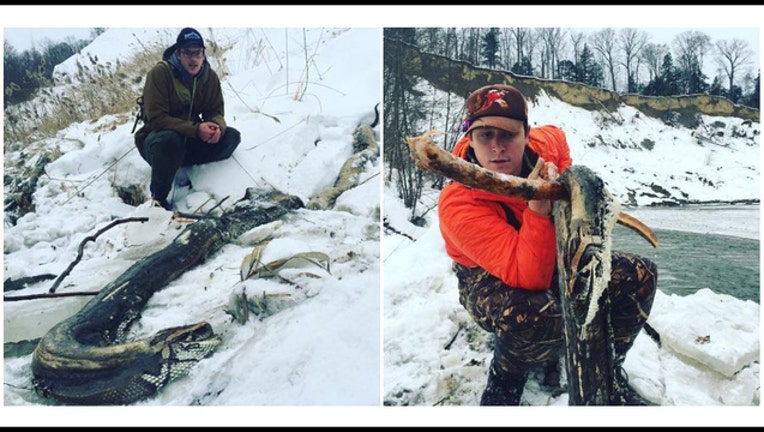 article
CHAGRIN RIVER, Ohio (FOX 13) - A fisherman caught something he wasn't quite expecting through the ice of the Chagrin River in Ohio this week. 
Fly fishing guide Sam Lincoln pulled a 16-foot snake from the icy water and posted a picture on Instagram. 
The picture caption read, "When you're trying to swing up some holiday steel and you don't catch any fish but you catch a 16 foot constrictor instead."
Lincoln told local media he and another fisherman spotted the dead snake while they were out fishing. 
The Chagrin River is east of Cleveland, Ohio and about 10 miles south of Lake Erie.