Florida admits to coordinating migrant flights from Texas to California: 'They wanted to go'
ORLANDO, Fla. - The state of Florida confirmed Tuesday that it coordinated flights of South American migrants from Texas to California – a move sharply criticized by California Gov. Gavin Newsom and California Attorney General Rob Bonta – and insisted that the flights were voluntary.
Gov. Newsome and Attorney General Bonta over the weekend said they were investigating the arrival of 16 migrants from Venezuela and Colombia, who were left outside a church in Sacramento on Friday. The same aircraft that ferried migrants to the California capital city on Friday landed at Sacramento Executive Airport Monday morning, they said.
The California officials maintained that the migrants had government-issued documents from Florida. 
Florida's officials did not immediately respond to claims made by Gov. Newsom and AG Bonta, but FOX 35 News received a statement and a produced video on Tuesday where the state took responsibility for the flights – and fired back at critics.
"Florida's voluntary relocation is precisely that - voluntary. Through verbal and written consent, these volunteers indicated they wanted to go to California. A contractor was present and ensured they made it safely to a 3rd-party NGO," said Alecia Collins, communications director for the Florida Division of Emergency Management, in a prepared statement.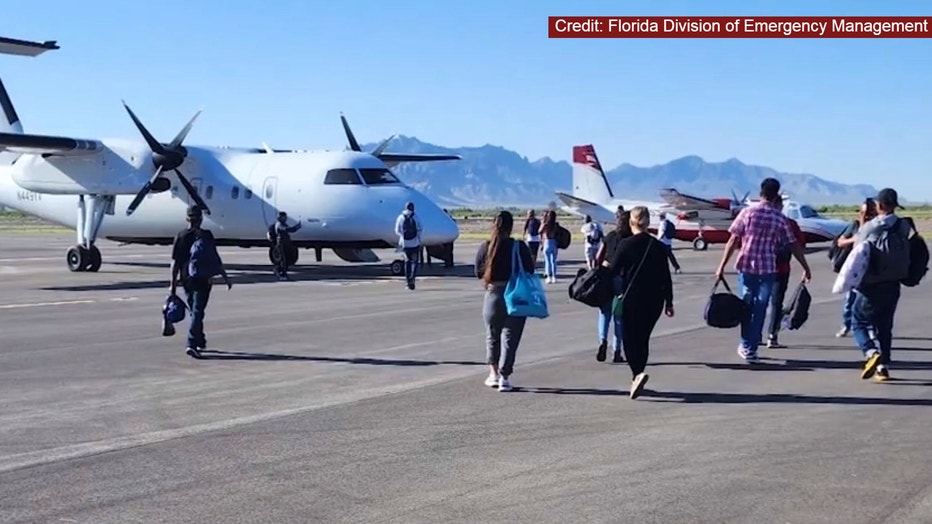 The department also shared an edited video of various clips purportedly showing migrants signing waivers and cheering after their alleged rival. However, it is not known where the video was recorded, who recorded the video, when the videos were recorded.
Some migrants in the video stated they were treated well during their travel. 
Florida Gov. Ron DeSantis, who recently announced his bid for president, has been under fire ever since he acknowledged transporting 49 Venezuelan migrants from Texas to Martha's Vineyard, Massachusetts last year.  
MORE HEADLINES:
Bonta, who met with some of the migrants who arrived Friday, said they told him they were approached by two women who spoke broken Spanish and promised them jobs. The women traveled with them by land from El Paso to Deming, New Mexico where two men then accompanied them on the flight to Sacramento, according to Bonta. The same men were on the flight Monday, Bonta said.
"To see leaders and governments of other states and the state of Florida, Gov. Ron DeSantis, acting with cruelty and inhumanity and moral bankruptcy and being petty and small and hurtful and harmful to those vulnerable asylum seekers is blood-boiling," Bonta said in a Monday interview.
Gov. Newsom lashed out at DeSantis as a "small, pathetic man" and suggested the state could pursue kidnapping charges, something Florida officials deny. Newsom and his office are aware of the video, calling it a political stunt.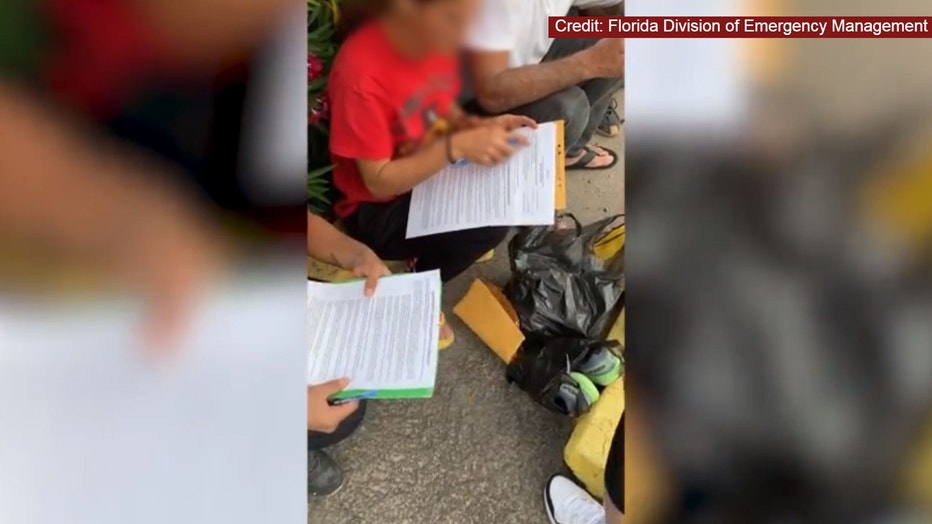 "From left-leaning mayors in El Paso, Texas, and Denver, Colorado, the relocation of those illegally crossing the United States border is not new," Collins said in the statement, "but suddenly, when Florida sends illegal aliens to a sanctuary city, it's false imprisonment and kidnapping."
Florida lawmakers, at the governor's request, in 2022 gave the DeSantis administration $10 million for the "Unauthorized Alien Transport Program" to transport migrants to "sanctuary cities." The Legislature steered another $12 million to the program, housed within the state Division of Emergency Management, this year.
DeSantis has been a fierce critic of federal immigration policy under President Joe Biden and has heavily publicized Florida's role in past instances in which migrants were transported to Democratic-led states.
Some information taken from wire sources including the Associated Press and The News Service of Florida.