Florida experiences spike in gas station skimmers for 2017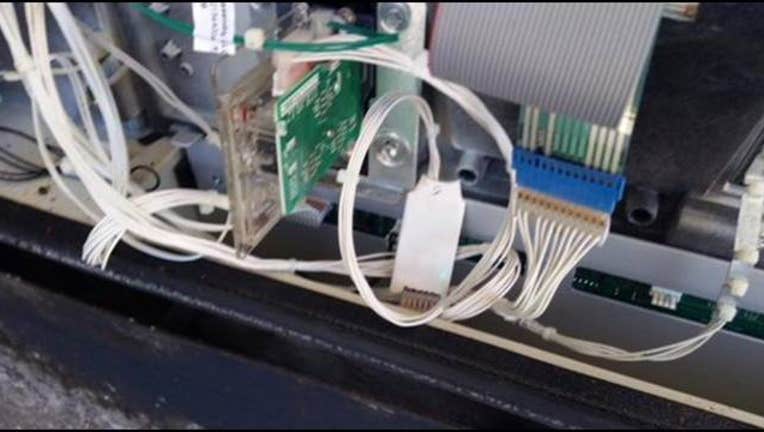 article
TAMPA (FOX 13) - There has been a spike in the number of skimmers found in Florida.
The Florida Department of Agriculture and Consumer Services reported 613 skimmers have been found at pumps so far this year. Last year, there were 219 skimmers found across the state, according to Action News Jax.
It's an issue Tampa Bay drivers have faced at gas stations around the area, with one of the most recent at a Citgo gas station in Plant City at 504 North Plant Avenue where police found two credit card skimmer devices on the gas pumps. Both were Bluetooth capable, but have since been removed after its discovery on Thursday.
Police have offered the best practices to avoid a skimmer:
- Buy a prepaid fuel card, keeping your bank information out of the equation and keeping thieves from being able to use your money outside the business.
- If you're using your bank card, officers say you should choose the credit option, instead of debit. Running your card as credit keeps your pin number secure.
- Police say the only foolproof way to stop skimming scammers is to go inside and pay before pumping your gas.