Following death of Florida K9, senator files bill to triple prison time for harming police dogs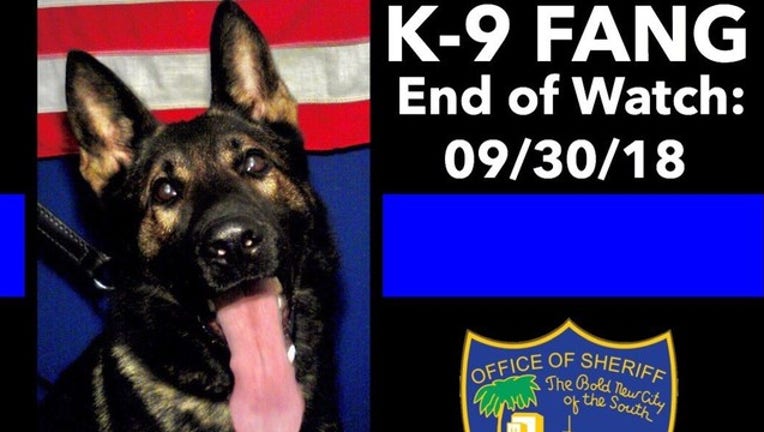 article
JACKSONVILLE, Fla. - A bill filed by a Florida legislator will toughen the penalty for harming or killing a police dog.
State Senator Aaron Bean, of Fernandina Beach, filed the bill Tuesday. In Florida, if someone is convicted of killing a police dog, that person can serve up to five years in prison. This bill would upgrade the crime from a third-degree felony to a second-degree felony, tripling the maximum prison sentence to 15 years. 
The bill was filed as SB 96, or the "Fang Memorial Bill," as Sen. Bean described it to WJXT. Fang was a K9 with the Jacksonville Sheriff's Office who was shot and killed in the line of duty in September while chasing an armed carjacking suspect. The suspect, Jhamel Paskel, 17, will be charged as an adult.
"Meeting with JSO and other officers, how Fang was a part of the family, and I think everybody was shocked to find out it's only a third-degree felony to murder a police dog or a police horse, and so we're going to change that," Bean explained to WJXT. "A second-degree felony is where we want it to be to give our prosecutors ample resources to hold people accountable."     
If the bill passes, it would take effect October 2019.